Enjoy TAO in another Language
(we have a big planet):
ORION is a local science and engineering oriented group that supports astronomy public events, field trips and lectures on current related topics. Group activities are centered in Oak Ridge and at TAO. Orion members support the Tamke Allan Observatory family nights on the first and second Saturday of each month. Monthly meetings are held at the Roane State Community College, Golf Building, Oak Ridge Campus, on third Wednesday evenings at 1900 h (7:00 PM).
Astronomers from the Oak Ridge Isochronous Observation Network (ORION) and Knoxville Observers participate in TAO Stargaze events.. TAO serves as the center for astronomy classes, optical astronomy and radio astronomy observing as well as and public stargazes on the first and third Saturdays of each month.
To subscribe to ORION news items, send an email to
orionastronomy-subscribe@yahoogroups.com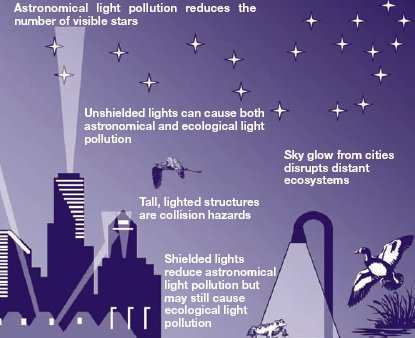 ---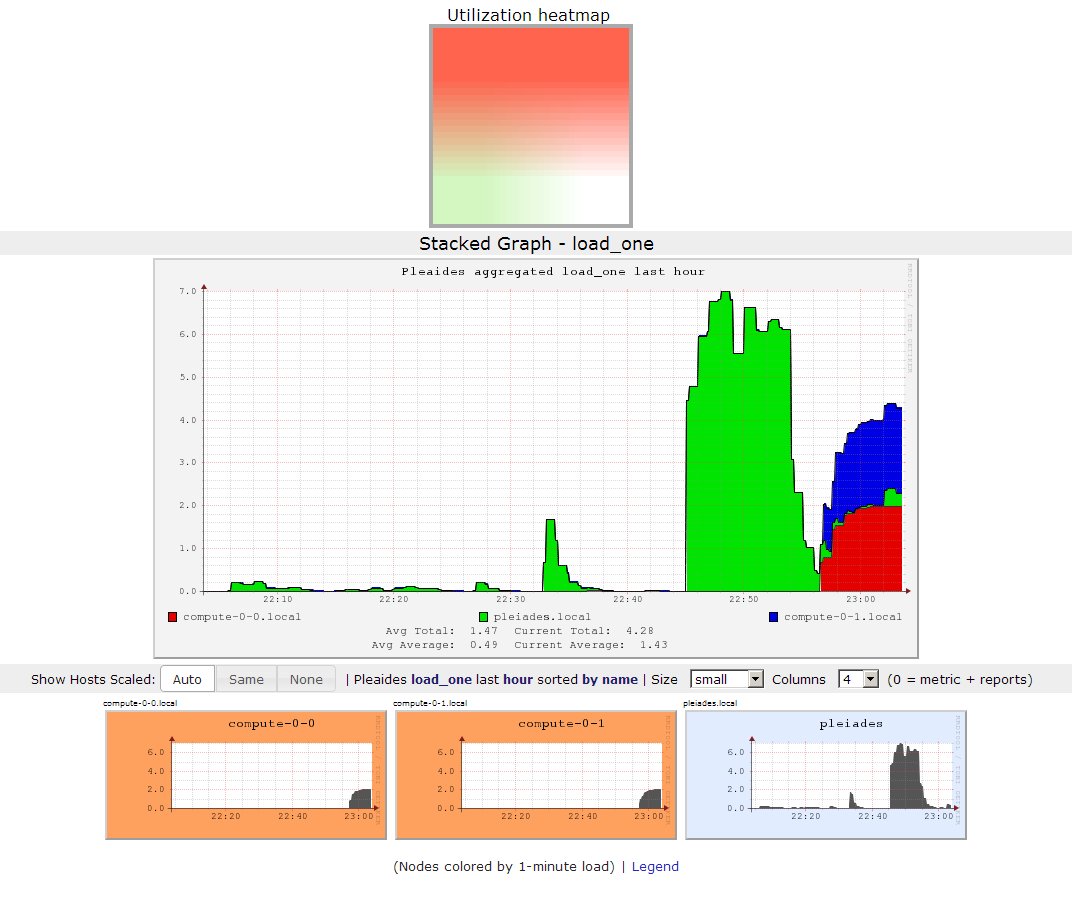 TAO Pleiades Cluster Status
Radio Astronomy is one focus of our TAO activities. Here is an image of a poster showing how we are using the Itty Bitty Telescope (IBT) as part of the SARA-NRAO Radio Navigator's Group (click for full size, and we are happy to share the poster).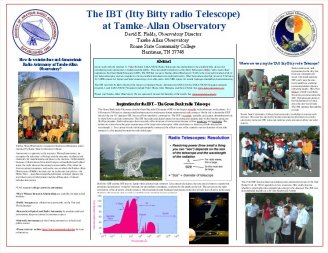 TAO astronomy students visited UT and built a scintillation detector containing several plastic scintillators and 4 photomultipliers. The complete cosmic ray detection system is now in place and TAO is part of the TEnnessee Cosmic ray Observatory Project (TECOP).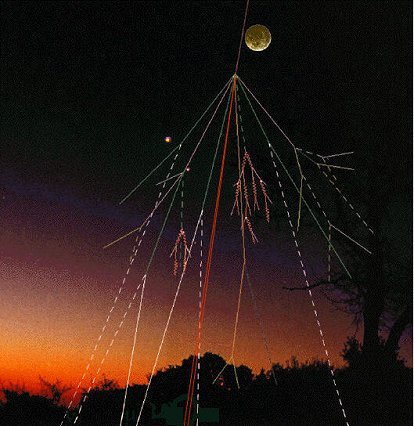 TAO Public Stargaze:
Jan. 5, 7:30 PM at the observatory
(program at 8:00 PM)
'Stars and Progress: Can the US have something like the ESA Astro-Pi Initiative' by
David Fields
Winter Skies
December 7 - New Moon. The Moon will located on the same side of the Earth as the Sun and will not be visible in the night sky. This phase occurs at 07:20 UTC. This is the best time of the month to observe faint objects such as galaxies and star clusters because there is no moonlight to interfere.
December 13, 14 - Geminids Meteor Shower. The Geminids is the king of the meteor showers. It is considered by many to be the best shower in the heavens, producing up to 120 multicolored meteors per hour at its peak. It is produced by debris left behind by an asteroid known as 3200 Phaethon, which was discovered in 1982. The shower runs annually from December 7-17. It peaks this year on the night of the 13th and morning of the 14th. The first quarter moon will set shortly after midnight leaving dark skies for what should be an excellent early morning show. Best viewing will be from a dark location after midnight. Meteors will radiate from the constellation Gemini, but can appear anywhere in the sky.
December 15 - Mercury at Greatest Western Elongation. The planet Mercury reaches greatest western elongation of 21.3 degrees from the Sun. This is the best time to view Mercury since it will be at its highest point above the horizon in the morning sky. Look for the planet low in the eastern sky just before sunrise.
December 21 - December Solstice. The December solstice occurs at 22:23 UTC. The South Pole of the earth will be tilted toward the Sun, which will have reached its southernmost position in the sky and will be directly over the Tropic of Capricorn at 23.44 degrees south latitude. This is the first day of winter (winter solstice) in the Northern Hemisphere and the first day of summer (summer solstice) in the Southern Hemisphere.
December 22 - Full Moon. The Moon will be located on the opposite side of the Earth as the Sun and its face will be will be fully illuminated. This phase occurs at 17:49 UTC. This full moon was known by early Native American tribes as the Full Cold Moon because this is the time of year when the cold winter air settles in and the nights become long and dark. This moon has also been known as the Full Long Nights Moon and the Moon Before Yule.
December 21, 22 - Ursids Meteor Shower. The Ursids is a minor meteor shower producing about 5-10 meteors per hour. It is produced by dust grains left behind by comet Tuttle, which was first discovered in 1790. The shower runs annually from December 17-25. It peaks this year on the the night of the 21st and morning of the 22nd. This year the glare from the full moon will hide all but the brightest meteors. If you are extremely patient, you might still be able to catch a few good ones. Best viewing will be just after midnight from a dark location far away from city lights. Meteors will radiate from the constellation Ursa Minor, but can appear anywhere in the sky.

Here's a photo of our STEM teacher's group, learning "From Earth to the Stars with STEM" on Dec. 8:
.

Save Roane Starry Skies is in its tenth year! Founded Nov. 4, 2007

Click to join Save Roane Starry Skies EMAIL group
or if you have a comment or questions
Enter it here, or email your query directly to InfoStarrySkies@yahoo.com
Dark skies on a night in December revealed Aurora from TAO (note our weather station). Photo by Astronomy class student Robert Quinn.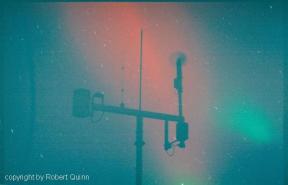 The following sunset photo was taken on Astronomy Day, May 7, 2006.
Sometimes our POD actually glows. The source of the light is something that visitors are encouraged to discover.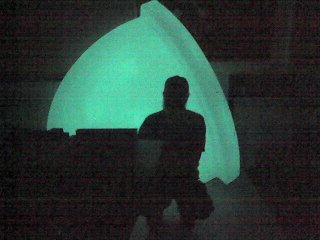 Solar Photos

Here are photos from Heather Fries showing the sunset, and some of our visitors.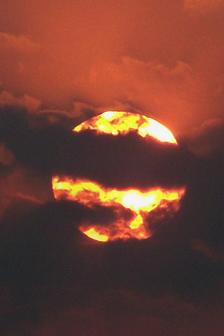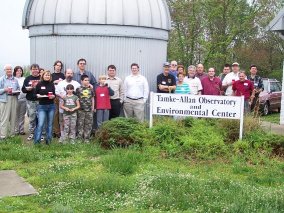 In doing radio astronomy, TAO supports the Society of Amateur Radio Astronomers (SARA). SARA materials and ideas turned up at the TAOSON exhibits at the 2010 Rockwood Fall Festival in Rockwood, TN: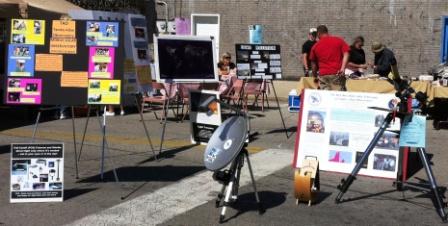 IDEAS
Perspectives on good astronomy occasionally appear on the Bad Astronomy Blog, at http://www.badastronomy.com/intro.html
Find the Observatory
TAO Radio Astronomy
Feb. 3, 2018: Optical and Radio Astronomy -- What is Light?
Aug. 19: Radio Astronomy 9: "Radio Astronomy: Signal bounmces from the Moon, and the Aug. 21 Eclipse"
Aug. 5: Radio Astronomy 8: "The Aug. 21 Eclipse and Radio Astronomy"
July 15: Radio Astronomy 7. "Astronomy when the Clouds Appear"
June 17: Radio Astronomy 4. "More on Radio Astronomy and EM Spectra"
Radio Astronomy 5. "How did our VLF Radios become SDR Radios?"
Radio Astronomy 6. "Radio Transmitter for GPS and Data Relay"

June 3: Radio Astronomy 1. "Introduction: Radio Astronomy and EM Spectra"

Radio Astronomy 2. "RPi Computer Option for TAOSat Radio Astronomy"
Radio Astronomy 3. "Data Relay from Remote Sensing Instrumentation"
Nov. 17: Radio Astronomy 7: TAOsat and the European Astro-Pi Initiative
Maryville Scouts visited us on March 5, 2016
Scoutmaster Chris brought Troop 700 from Maryville and they filled the classroom. What a group -- with questions and a lot of interest in learning how to find Jupiter (and moons) with our 8" refractor. They were already a part of the TAO action since it was one of their Eagle Scouts who built our camping area in our woods. They brought us coffee and 3 types of strudle (!) and we shared our telescopes (Thanks Jan, DR, and George), Jim Long's Spagetti, 2 kinds of bread, cookies, chips, etc. It was a beautiful evening, after those clouds cleared.