Tennessee Early Childhood Training Alliance (TECTA)
TECTA Student Success Story: Kristy Sheppard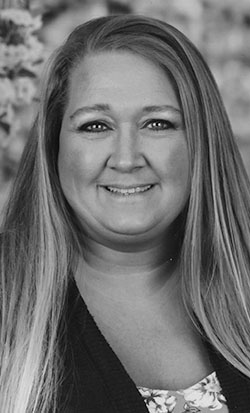 "TECTA has been extremely helpful over the last 20 years in my life. They have encouraged me to further my education, helped me pay for my classes and counseled me on what classes that I need to take in order to complete my degree.
TECTA allowed me to move up in my career, it allowed me to provide more income for my family and also to help me with problem areas when I was teaching. I was able to understand my role in the eyes of children, how to create age appropriate lesson plans and keep the children safe. TECTA opened my knowledge of TNELDS and the NAEYC code of ethics so that I really feel like a professional. I started out just getting training for my job but as I took classes, I realized how much fun it can be and how I can use all of the knowledge in my classroom. Over the years, I obtained my CDA, my technical certificate and Associates Degree. Moving on to the future, I am currently updating my CDA and I am only seven classes away from a Bachelor's Degree in Early Childhood Education.
I am so thankful that TECTA can help people like me achieve a degree and help educate teachers today for the sake of the children who are in childcare." - Kristy Sheppard
TECTA Student Success Story: Briana Bunch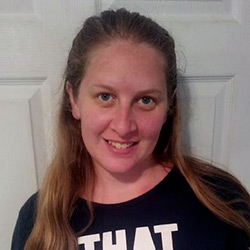 Congratulations to Briana Bunch on receiving her CDA Credential!
TECTA Student Success Story: Kellie Cole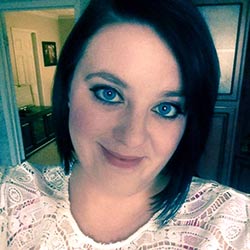 "The TECTA Program has be instrumental in my success at Roane State Community College. I completed TECTA Orientation in the summer of 2017 and then went on to complete my CDA and Technical Certificate. In December 2019, I will graduate Roane State with my Associate's Degree in Early Childhood Education. All of this would have not been possible without the help and support of the TECTA staff. They have helped me become a better teacher and achieve my educational and professional goals. I will forever be grateful for the help I received from TECTA and the TECTA staff." - Kellie Cole
TECTA Student Success Story: Tiffany Mason
"Hello, my name is Tiffany Mason and I am an early childhood educator. I first came into this career choice in 2016. When I first started, I heard the name TECTA through around many times but never thought much of it. Then, in the summer of 2017, I attended a TECTA orientation and it completely changed my life. TECTA has helped me through my CDA, my technical, and now I am only weeks from my associate degree. I fully believe without TECTA I would not have made it so far. The ladies in the office have always been so helpful, no matter if it's a question about courses or just a confidence boost when thinking I can't do it. Any time I have needed anything, a book, a simple fee paid, or maybe a question answered, they are quick to help. The courses and orientation have been very helpful to my job and I have taken many things away from them to implement in my classroom. They have helped me succeed by believing in me even when I am unable to believe in myself. TECTA has brought me further than I could ever have imagined being and they have helped mold me into a better teacher. For that I am forever grateful." - Tiffany Mason
TECTA Student Success Story: Anliet Calzadilla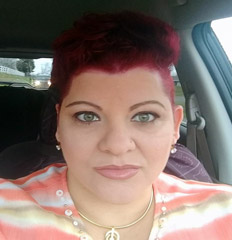 "My name is Anliet Calzadilla. I'm from Cuba. I came to the United States in 2006, and I never felt more at home in this country until I decided to go back to school. I started with TECTA Infant/Toddler Orientation in 2016, and then I finished my CDA in June of 2016. Now I'm working on my Associates in Early Childhood Education. For me it is a hard process because my English is not perfect, but thank you Emily and Crystal for always encouraging me to continue doing it. Thank you TECTA for helping me in everything I need and giving me the opportunity to grow in the Early Childhood Education. That is my passion, and without your help I could not do it." - Anliet Calzadilla
TECTA Student Success Story: Dovie Mabe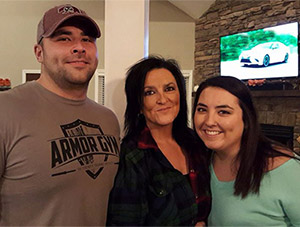 Dovie began with TECTA Orientation in September 2015. She started classes toward CDA coursework at Roane State in Spring 2016. She was awarded her CDA on February 2017 and is working on her Technical Certificate in ECED.
"TECTA funding has been a great help to me throughout this year. It enabled me to further my education with financial help while receiving support from their staff. They go way beyond just monetary help. Every encounter I have with the staff gives me the encouragement I need to keep going and gives the confidence that this was something that I can accomplish. Thanks to TECTA, I am looking forward to furthering my education more." - Dovie Mabe
TECTA Student Success Story: Billy Fields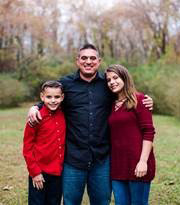 "My name is Billy Fields and I am starting a new education and career path this year. I am a US Army Combat Veteran, a single father of two, and I am currently working as a teaching assistant at the Oak Ridge City Schools Preschool. It has been a few years since I was college student and as I began the process of taking classes at Roane State, I had no idea where to begin or what to do. The TECTA advisors helped me from the very beginning by providing guidance on what classes to take and what available funding options there are. I am so thankful for the help that I have received! The TECTA Orientation was fun and informative and got me comfortable going to class; and the work groups are helping me to make my portfolio for my CDA. I plan to finish my CDA classes December 2017 and graduate with my Associates Degree in December 2018." - Billy Fields