Overview
Roane State's cyber defense concentration within the two-year computer information technology (CITC) program teaches you how to fortify computer networks in order to prevent security breaches from cyber terrorists or other intruders. In addition, you will:
Learn how to recover data using digital forensics techniques.
Develop strong critical thinking skills.
Practice in a hands-on lab environment.
Gain real-world experience through internships.
Because computer information technology is a Roane State Technology Plus program, students also:
Learn high-tech skills as they earn their degrees.
Plus, learn communication skills and teamwork skills employers want.
Plus, earn industry certifications valued by employers.
Plus, intern with companies and receive help with job placement.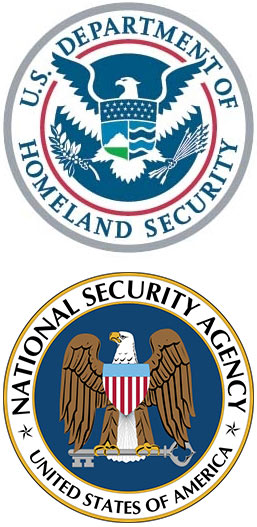 Roane State Community College has been designated as a National Center of Academic Excellence in Cyber Defense Education through academic year 2025 for the Associate of Applied Science Computer Information Technology - Cyber Defense
Certifications
Roane State embeds key industry certifications within the degree program, ensuring students maximize the value of their education and leave Roane State with skills tech companies want.
Certifications include:
CompTIA Security+ certification
Security Certified Network Specialist (SCNS) certification
Certified Ethical Hacker
Certified Network Forensics Examiner C)NFE
Certified Penetration Testing Engineer C)PTE
CompTIA Authorized Academy Partner
Roane State's Computer Information Technology (CITC) program is a CompTIA authorized academy partner, which means the college may host certification testing in A+, Net+, Security+, and Ethical Hacking.
Skills
With a CITC degree (cyber defense concentration), you will be able to:
Provide infrastructure, application, information, and operational security.
Perform computer forensics analysis and validation.
Design and configure firewalls.
Configure and implement intrusion detection systems.
Internships
As part of the program, you will participate in a paid internship program with an area tech company. The internship will give you the opportunity to gain on-the-job experience, apply what you have learned in your classes, meet potential employers, and have a leg up in your first job search. Companies offering internships to Roane State CITC students include:
Contact
George Meghabghab
Click above for email address
(865) 354-3000 ext. 1283
Faculty & Staff
Administrative Staff
Bruce Cantrell
Click above for email address
(865) 354-3000 ext. 4495
Kathy Voiles
Click above for email address
(865) 354-3000 ext. 4758
Faculty
George Meghabghab
Click above for email address
(865) 354-3000 ext. 1283
Program Director
Michael Chung
Click above for email address
(865) 354-3000 ext. 2217
Steven Zhang
Click above for email address
(865) 354-3000 ext. 2210
Cyber Defense Lab and Cybersecurity Resources
Find out more about the Roane State Cyber Defense Lab, news, events and resources.
© Roane State Community College
Roane State Community College does not discriminate on the basis of race, color, religion, creed, ethnicity or national origin, sex, disability, age, status as protected veteran or any other class protected by Federal or State laws and regulation and by Tennessee board of Regents policies with respect to employment, programs, and activities.​​​​​​​ View full non-discrimination policy.