Overview
Roane State's cyber defense concentration within the two-year computer information technology (CITC) program teaches you how to fortify computer networks in order to prevent security breaches from cyber terrorists or other intruders. In addition, you will:
Learn how to recover data using digital forensics techniques.
Develop strong critical thinking skills.
Practice in a hands-on lab environment.
Gain real-world experience through internships.
Because computer information technology is a Roane State Technology Plus program, students also:
Learn high-tech skills as they earn their degrees.
Plus, learn communication skills and teamwork skills employers want.
Plus, earn industry certifications valued by employers.
Plus, intern with companies and receive help with job placement.
Certifications
Roane State embeds key industry certifications within the degree program, ensuring students maximize the value of their education and leave Roane State with skills tech companies want.
Certifications include:
CompTIA Security+ certification
Security Certified Network Specialist (SCNS) certification
Certified Ethical Hacker
Certified Network Forensics Examiner C)NFE
Certified Penetration Testing Engineer C)PTE
Skills
With a CITC degree (cyber defense concentration), you will be able to:
Provide infrastructure, application, information, and operational security.
Perform computer forensics analysis and validation.
Design and configure firewalls.
Configure and implement intrusion detection systems.
Internships
As part of the program, you will participate in a paid internship program with an area tech company. The internship will give you the opportunity to gain on-the-job experience, apply what you have learned in your classes, meet potential employers, and have a leg up in your first job search. Companies offering internships to Roane State CITC students include:
Contact
George Meghabghab
Click above for email address
(865) 354-3000 ext. 2121
Faculty & Staff
Administrative Staff
Markus Pomper
Click above for email address
(865) 354-3000 ext. 4233
Kathy Voiles
Click above for email address
(865) 354-3000 ext. 4758
Faculty
George Meghabghab
Click above for email address
(865) 354-3000 ext. 2121
Program Director
Michael Chung
Click above for email address
(865) 354-3000 ext. 2217
Steven Zhang
Click above for email address
(865) 354-3000 ext. 2210
Cybersecurity Resources
Cyber Defense Lecture Presentations & Events
Feb 16, 2018: Career paths in Cybersecurity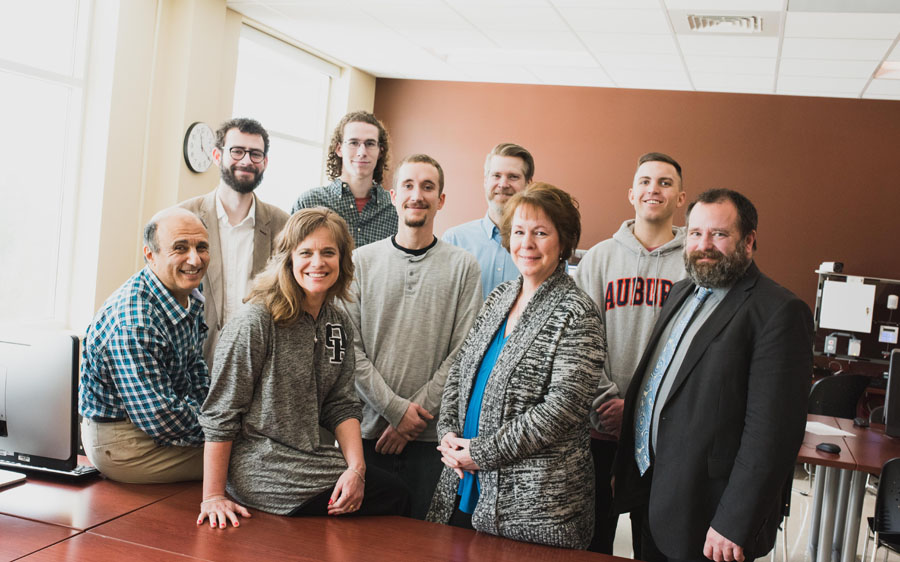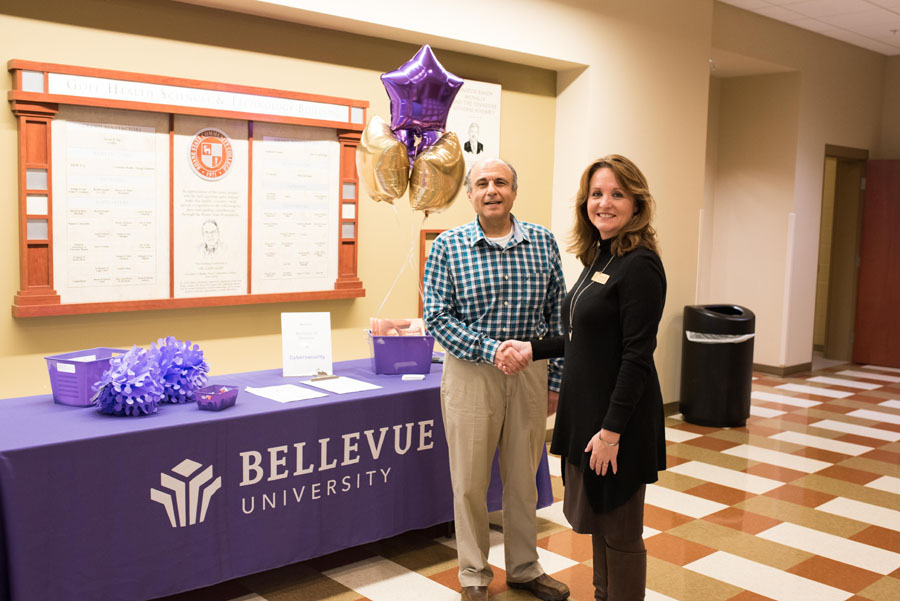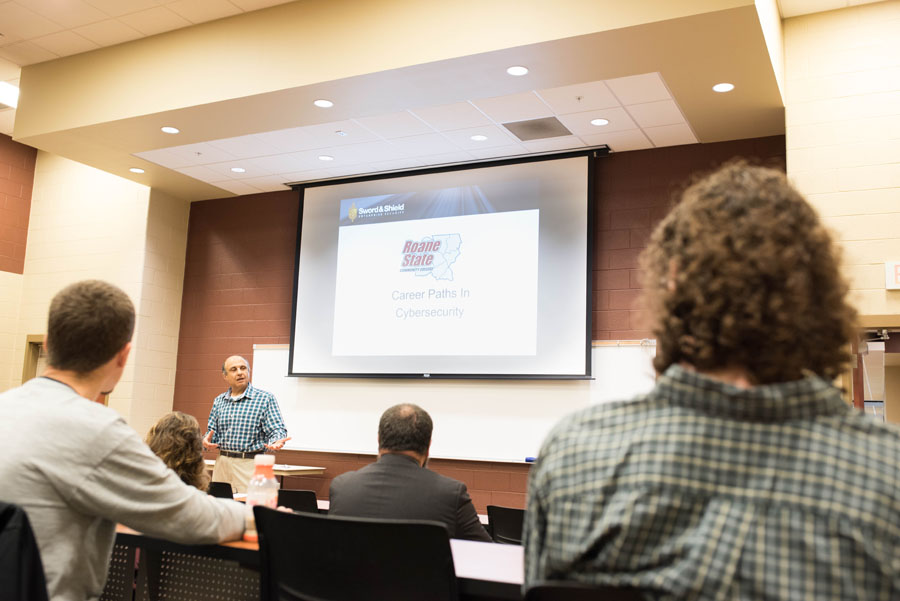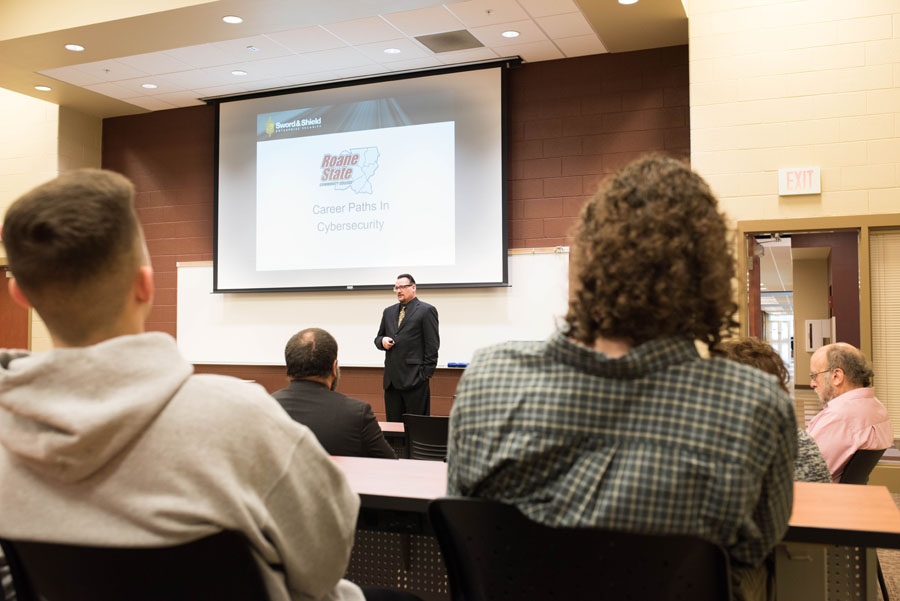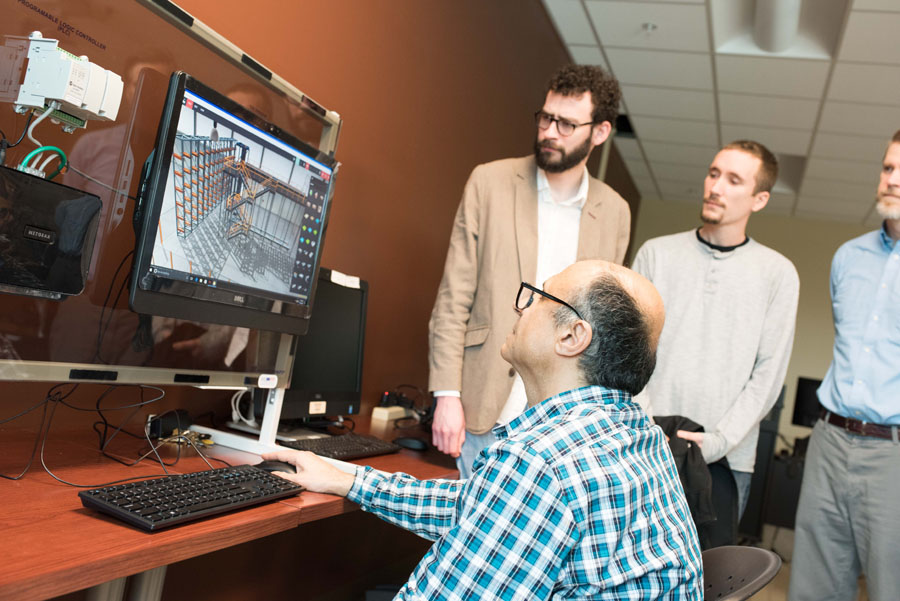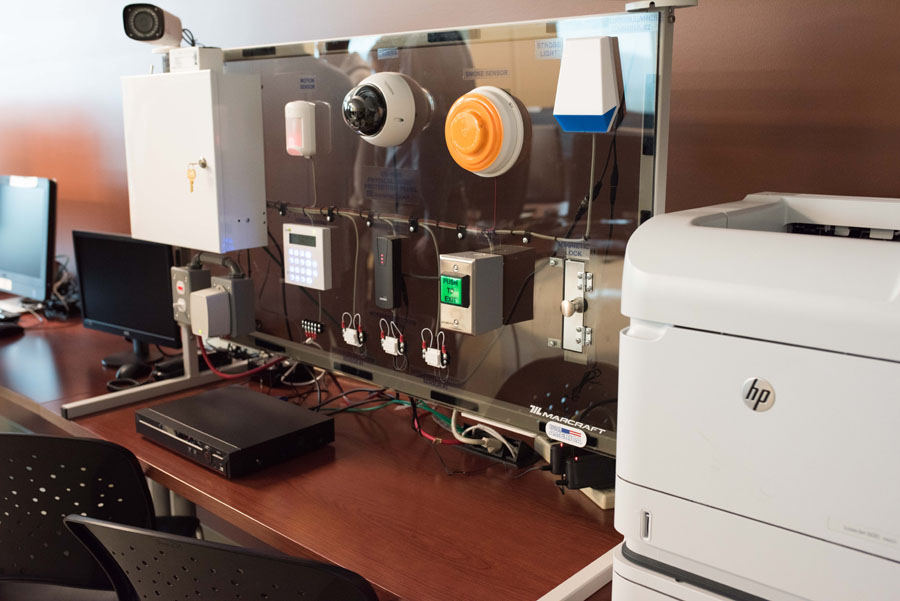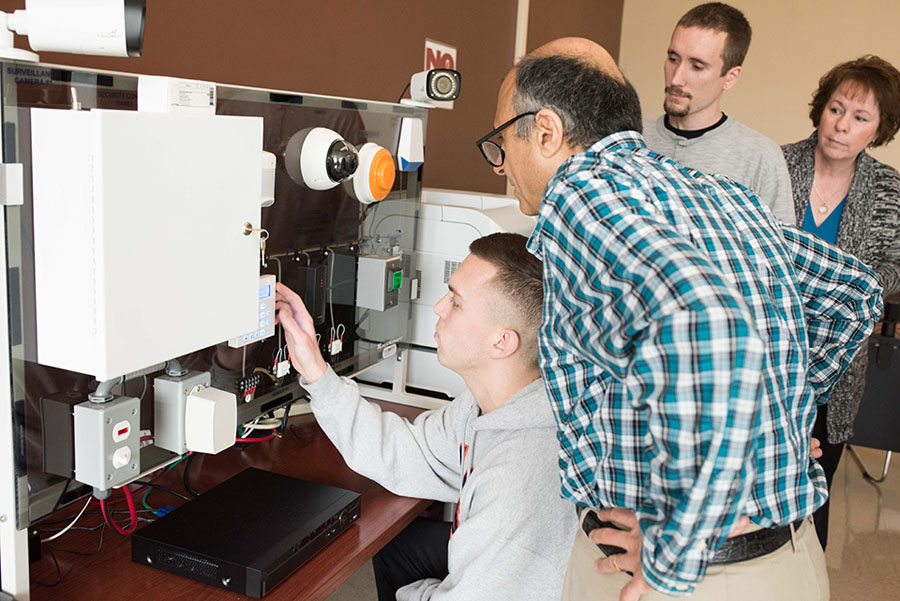 CyberSecurity Student Association
Issac Mullins - President
Cory Watson - Vice President
Corey Newman - Secretary
Faculty Sponsor - Dr. George Meghabghab
Advisory Board
Rob J. Ashcraft - Senior Technical Advisor, Sword & Shield Enterprise Security, rja@swordshield.com
Wade Darnell - Student Member, darnellwj@roanestate.edu
Dr. Jerry Gannod - Chair, Computer Science Program, TTU, jgannod@tntech.edu
Kathryn Healy, OSF Global Services, Marketing Events Coordinator, kathrynhealy00@gmail.com
Travis Howerton - Senior Director, Transformation Consolidated Nuclear Security (CNS), Travis.Howerton@cns.doe.gov
Luke Jackson - Student Member, jackson.luke.t@gmail.com
Adam Keown - Program Manager, Cybersecurity Risk Management, Tennessee Valley Authority, akeown@tva.gov
Bridgitte Mase - Director of Cyber Security, Boston Government Services, LLC (BGS), Oak Ridge, bmase@BGS-LLC.com
Dr. Jeffrey A. Nichols - Cyber Security Research Scientist, Computational Sciences & Engineering Division, ORNL
Patti Pace - Office of the CIO, Consolidated Nuclear Security (CNS), Contractor to the US Department of Energy, pacepo@roanestate.edu
Chris Weaver - Huber Engineered Woods LLC., IT Support Specialist, Chris.Weaver@huber.com
Dr. Bard Vander Zanden - Professor of Computer Science, Engineering and Computer Science Program, UT Knoxville, bvanderz@utk.edu
© Roane State Community College
Roane State Community College is a TBR and AA/EEO employer and does not discriminate against students, employees, or applicants for admission or employment on the basis of race, color, religion, creed, national origin, sex, sexual orientation, gender identity/expression, disability, age, status as a protected veteran, genetic information, or any other legally protected class with respect to all employment, programs and activities sponsored by Roane State. View full non-discrimination policy.