Cyber Defense Lab and Cybersecurity Resources
Navigation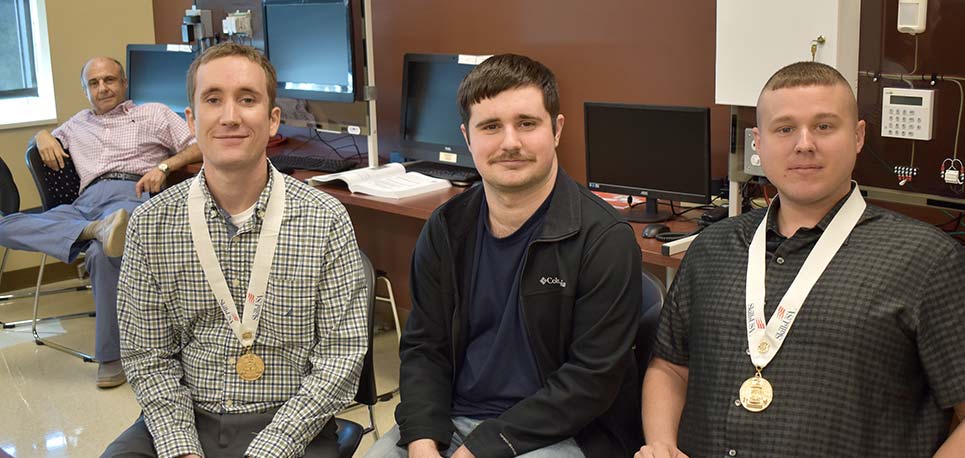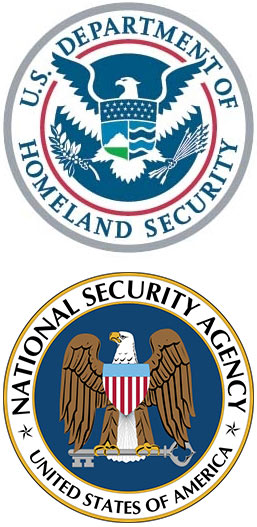 Roane State Community College has been designated as a National Center of Academic Excellence in Cyber Defense Education through academic year 2025 for the Associate of Applied Science Computer Information Technology - Cyber Defense
Point of Contact
Dr. George Meghabghab, Director of CITC degree, Cyber Defense and Programming Concentrations
Degree Program Attached to the Cyber Center
Computer Information Tech: Cyber Defense, Associate of Applied Science
Resources Available in the Cyber Center
Demonstrate steganography with invisible ink
Whacking people with Netcat
Using a Rootkit (FU) to hide OS information and processes
Using FastSum to calculate a checksum on a file or folder
Using Netstumbler to discover wireless networks
Sniffing for wireless networks with Kismet
Capturing wireless packets with AirPCap
Cracking WEP encryption using Airodump-ng and Aircrack-ng
Scanning for vulnerabilities using Microsoft Baseline Security Analyzer (MBSA)
Rooting out weak passwords with John the Ripper
Conducting password audits using LCP
Using Cain to capture and crack HTTPS passwords
Probing vulnerabilities with Nessus
Discovering SQL servers with SQLPing3
Simulating various web application attacks using WebGoat
Sniffing packets with Wireshark
Detecting intrusions with Snort and Snort Alert Monitor
Using Kiwi Syslog and SNare to conduct event and intrusion analysis
Using Microsoft Log Parser 2.2 to review event logs for anomalies
Using Sam Spade to conduct reconnaissance
Analyzing network traffic using Look @ Lan
ARP poisoning with Cain
Footprinting a business using EDGAR
Exploiting a vulnerable system using the Metasploit Framework
Using simple google security searches
Conducting reconnaissance using online DNS query tools
Footprinting an organization using the Wayback Machine
Capturing a website using Black Widow
Using TOR to browse the internet anonymously
Scanning target systems with NMAP
Scanning for open ports using Superscan 4.0
Packet sniffing with Packetyzer
Using HPing to simulate an attack
Using XProbe2 to determine a remote host's operating system
Passive OS fingerprinting with p0f
Using Amap to identify applications running on a target system
News Items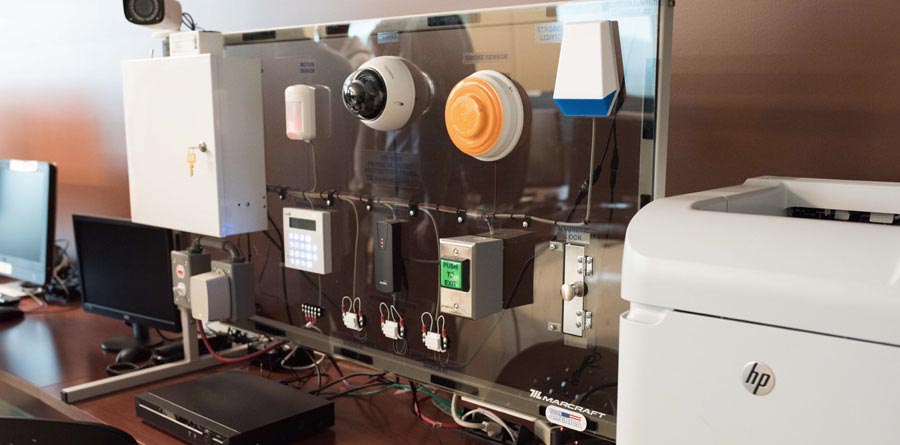 Policies
Please see the main Roane State Policy page for policies regarding this program.
Cybersecurity Student Association
Dylan Tipton - President
Cory Watson - Vice President
Sophia Lionberger - Secretary
Faculty Sponsor - Dr. George Meghabghab
Advisory Board
Links to Public Cybersecurity Resources
Cyber Defense Lecture Presentations & Events
2019 Roane State Cybersecurity Competition
Spring 2019: Information Assurance presentations
Nov 2, 2018: Cybersecurity competition with Anderson County Career and Technical Center students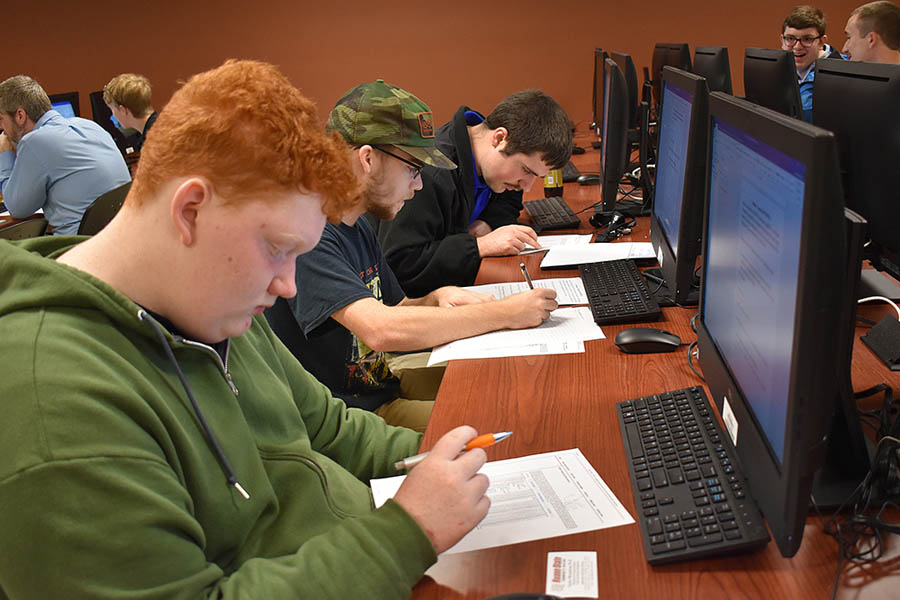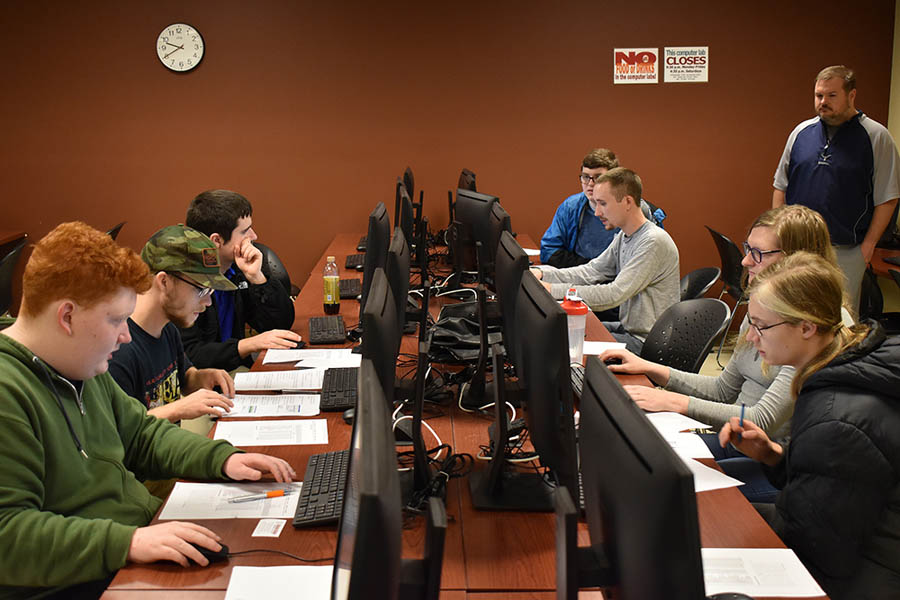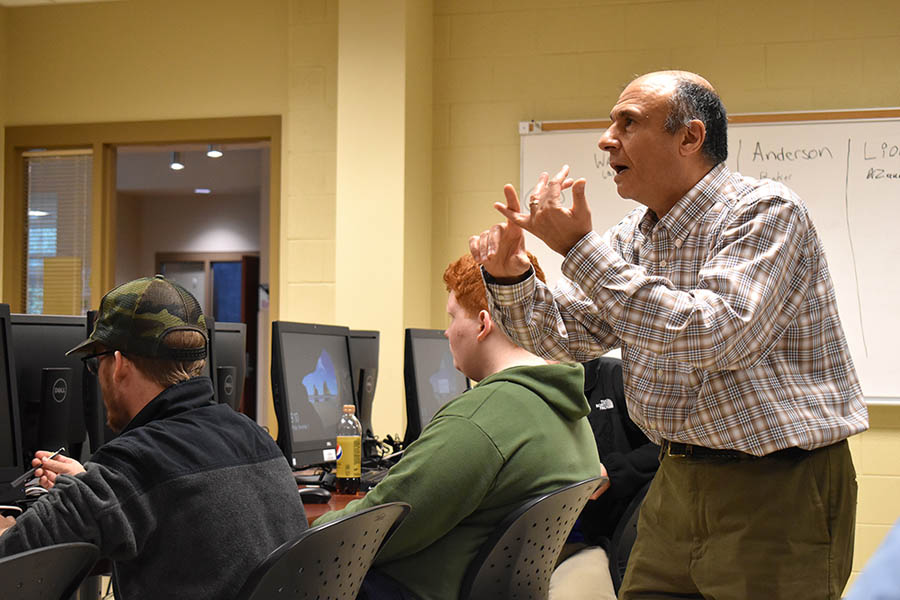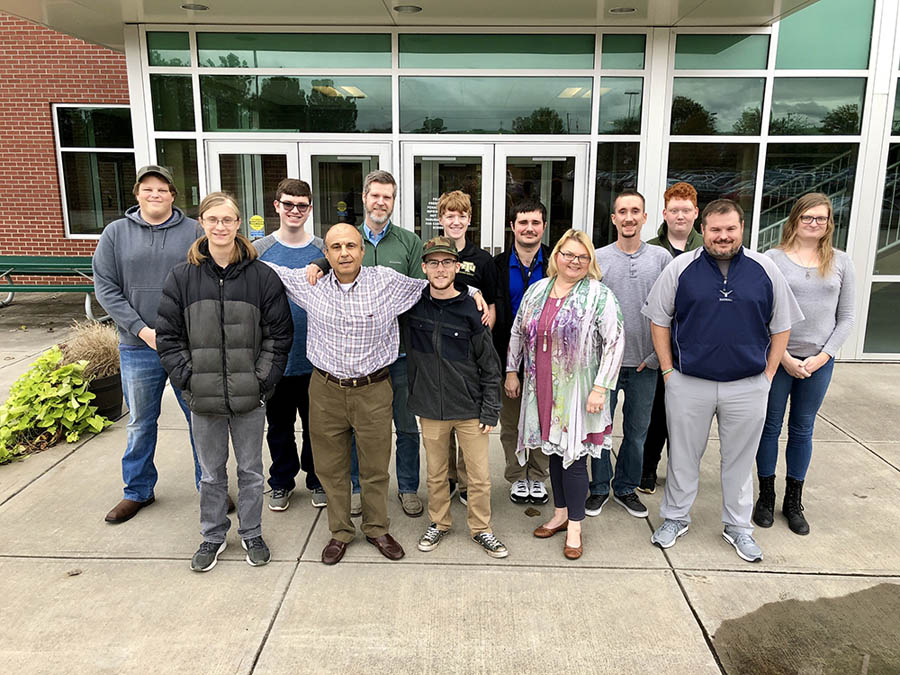 Feb 16, 2018: Career paths in Cybersecurity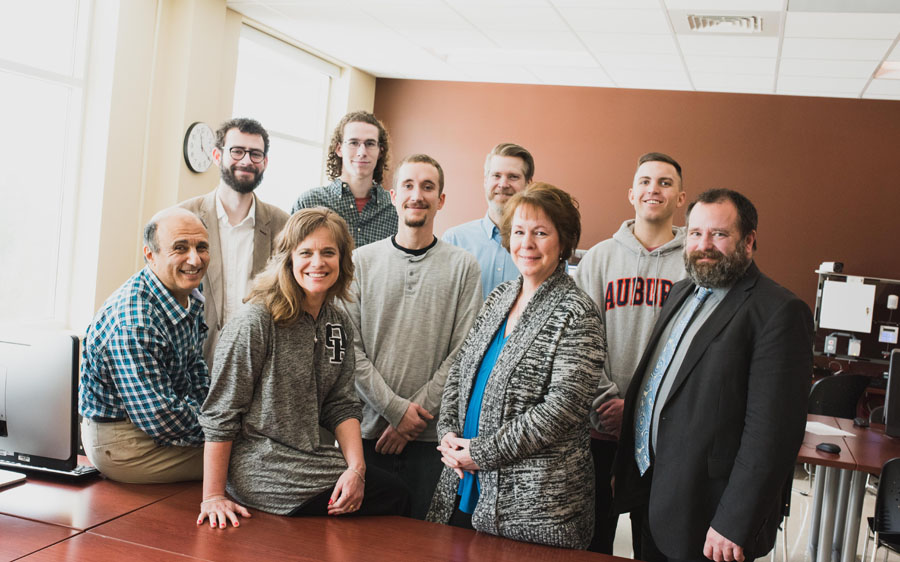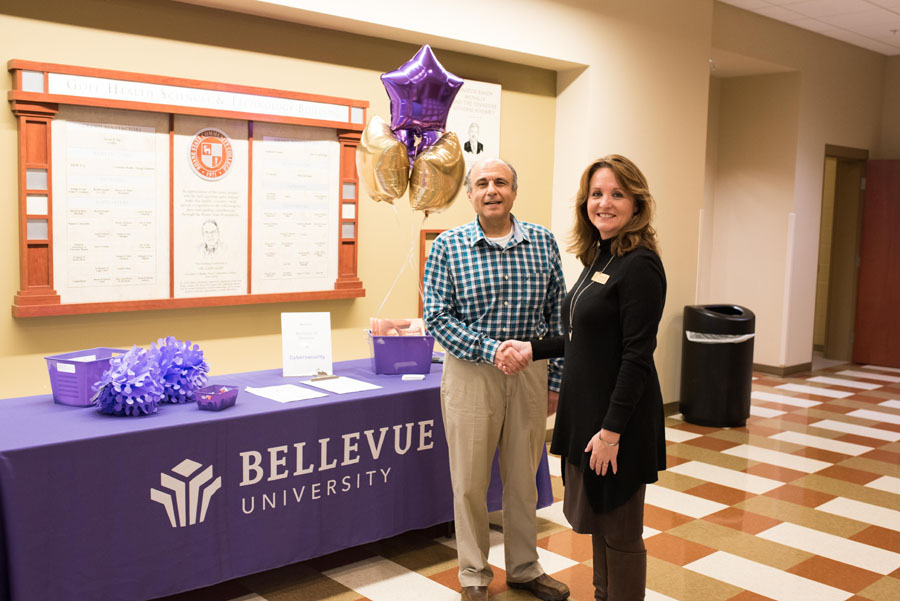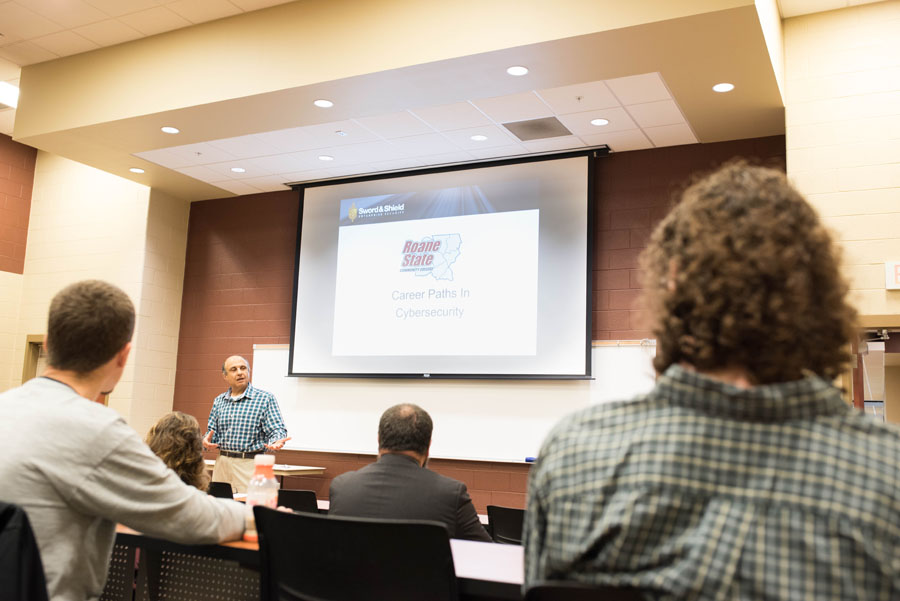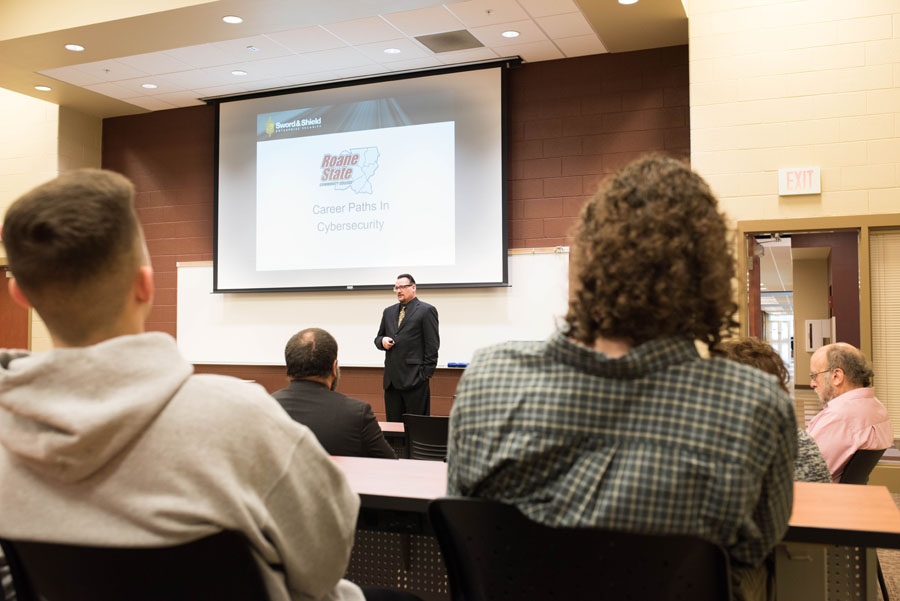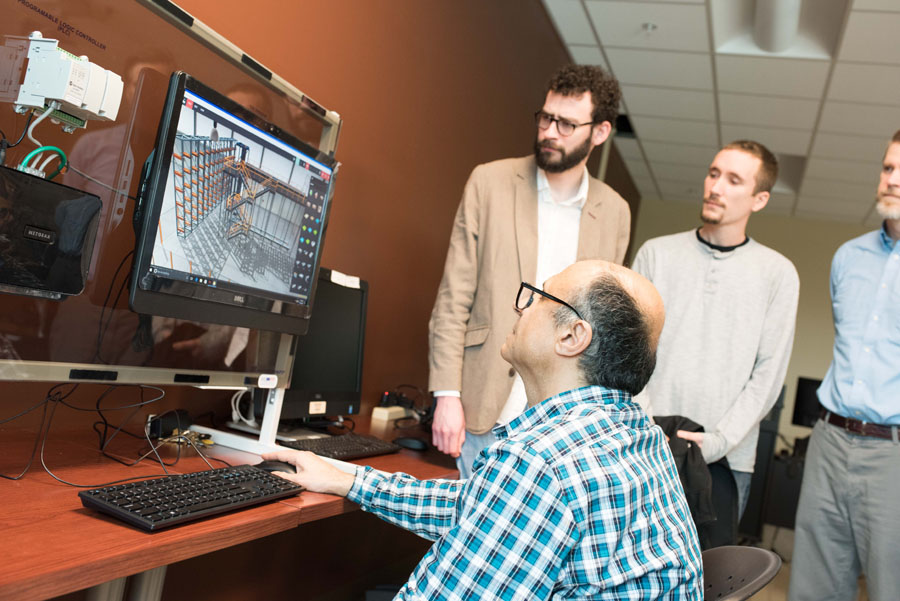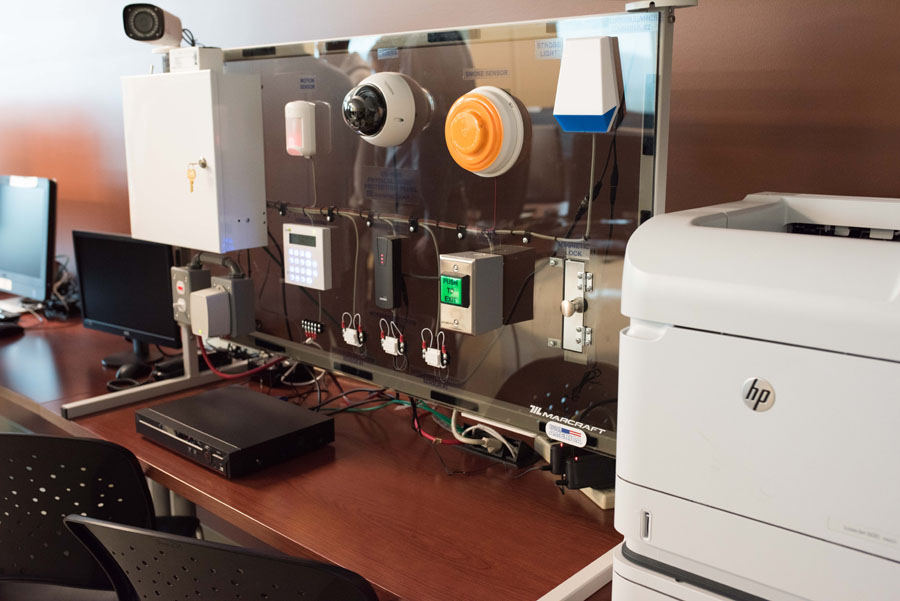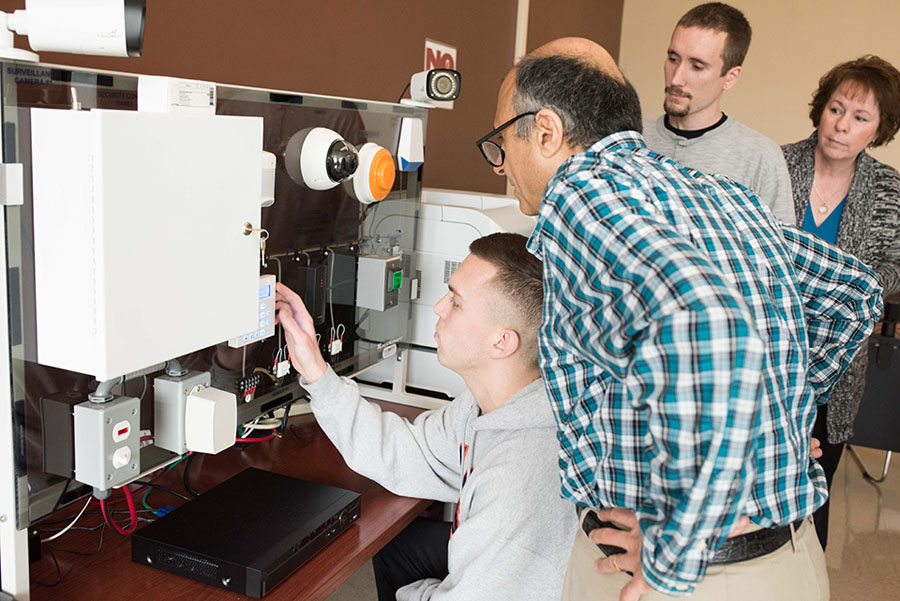 © Roane State Community College
Roane State Community College does not discriminate on the basis of race, color, religion, creed, ethnicity or national origin, sex, disability, age, status as protected veteran or any other class protected by Federal or State laws and regulation and by Tennessee board of Regents policies with respect to employment, programs, and activities.​​​​​​​ View full non-discrimination policy.