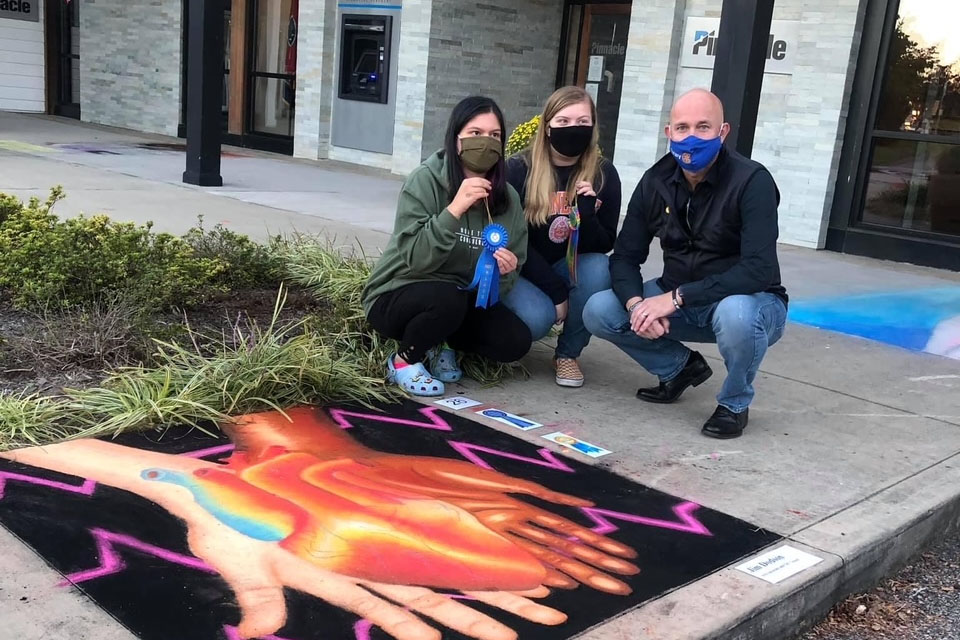 Your donation supports this showcase for local artists and provides scholarships to Roane State students. Your generous contributions have allowed Roane State to award scholarships valued at over $200,000 and provided a venue for artists of all ages to share their work at no cost to the artists. The Rotary Club of Oak Ridge greatly appreciates your support.
Festival sponsors purchase sidewalk squares for the artists. The squares are marked with the sponsor's name, and the sponsorship helps ensure artists can participate at no charge and provides funds for Roane State student scholarships! In addition, festival sponsors are recognized before, during, and after the festival. The more a sponsor donates, the more squares are marked with their name!
© Roane State Community College
Roane State Community College does not discriminate on the basis of race, color, religion, creed, ethnicity or national origin, sex, disability, age, status as protected veteran or any other class protected by Federal or State laws and regulation and by Tennessee board of Regents policies with respect to employment, programs, and activities.​​​​​​​ View full non-discrimination policy.