Since 2000, the Rotary Club of Oak Ridge has sponsored the annual Oak Ridge Street Painting Festival. The purpose of this festive occasion is to raise money for scholarships for students at Roane State Community College, thus helping provide an educated workforce for businesses moving to our region. The festival allows local artists of all ages to showcase their talents and provides a fun time for the Oak Ridge community. In the past 21 years, your generous donations have allowed Roane State to award more than 100 scholarships totaling over $200,000!
The theme for this year's event is Honoring Scarboro 85. The Scarboro 85 were the first Black students to integrate Oak Ridge High School and Robertsville Junior High on September 6, 1955. We remember and honor the courageous "Scarboro 85" as part of our Oak Ridge history. Artists that create chalk art clearly inspired by the Honoring Scarboro 85 theme will take part in a chance to win a bonus prize of $25.
2021 Winners
Elementary Individual
First Place: Andes Rathien-vallejos
Second Place: Elsie Evans
Third Place: Juniper Hyde
Elementary Collaborative
First Place: Davis Family Rocks Chalk
Middle School Individual
First Place: Campbell Morgan
Second Place: Delila Duncan
Third Place: Halie Campbell
Middle School Collaborative
First Place; Zoie Ruble & Ruby Melton
Second Place: Pony Pals
Third Place: TIE: The Jacobs, St. Mary's School
High School Individual
First Place: Maria Cacheiro
Second Place: Lilli Finstad
Third Place: Lindsey Bussell
High School Collaborative
First Place: Love at First Flight
Adult Individual
First Place: William Wensel!
Second Place: Sarah Shorter
Third Place: Eilieen Pont Briant
Adult Collaborative
First Place: Life Reins
Second Place: The Girls
Third Place: American Museum of Science & Enerqy
Family Team
First Place: Dawn and Her Guys
Second Place: Tia, Z, B & K-Dub
Third Place: The Sister Squad
Honoring the Scarboro 85
Dawn and Her Guys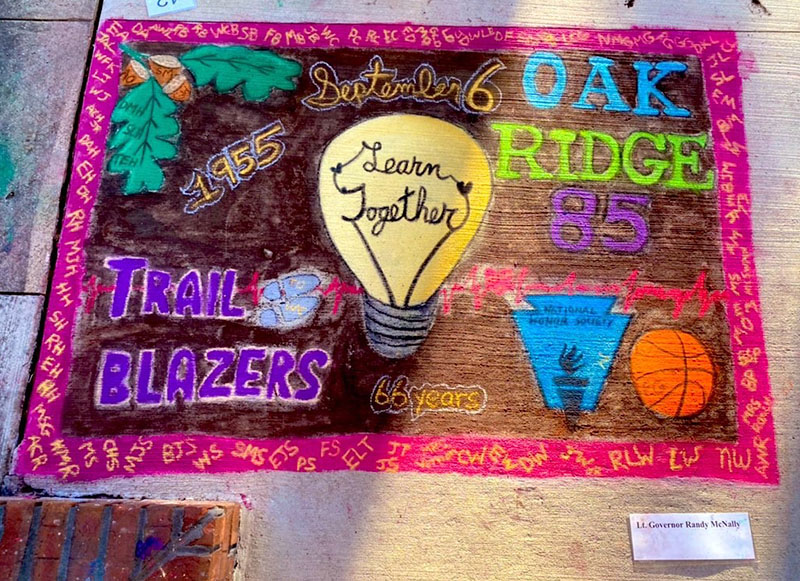 People's Choice
Zoie Ruble & Ruby Melton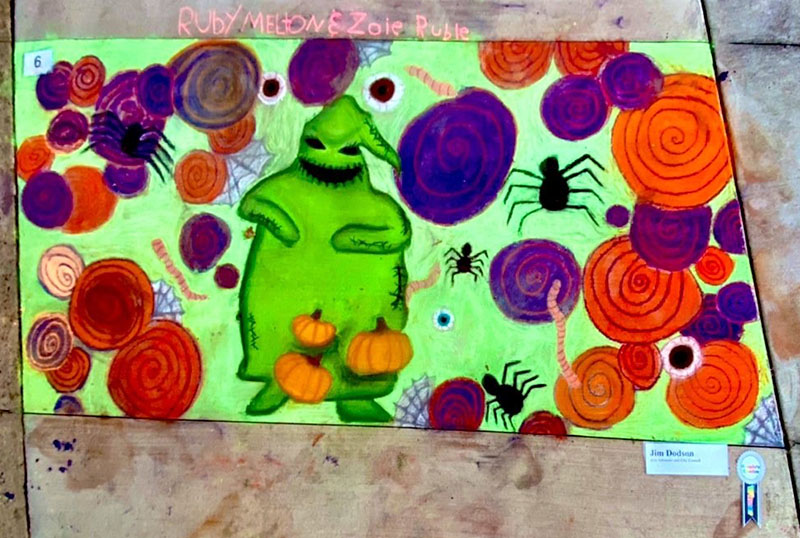 Best in Show
William Wensell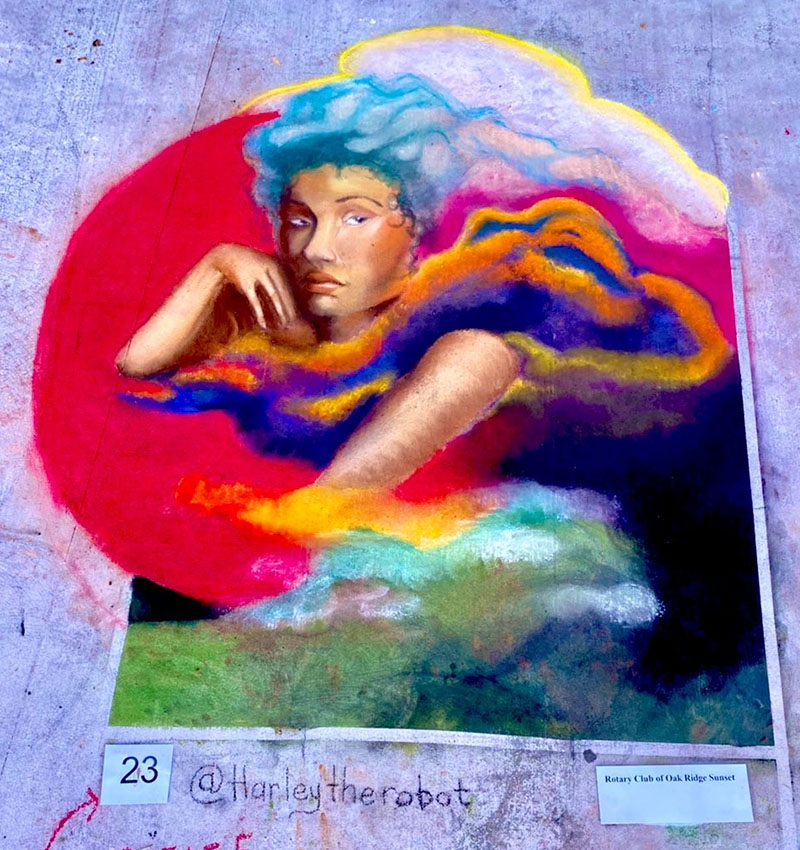 When? Where?
Saturday, Oct. 16, 2021
Location: Jackson Square, Oak Ridge
Chalk!
Calling all artists! There is no charge. Artists of all ages welcome.
Due to spacing restriction, we are limited to 75 artists participating.
Contact
For questions, please contact:
Sandy Vann
(865) 354-3000 ext. 4802
vannsl@roanestate.edu