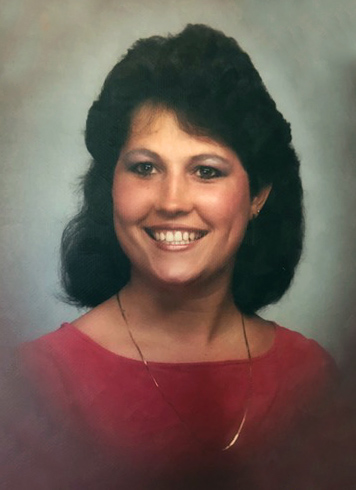 Stacey R. Griffin never met a stranger. It was important for her to live to the fullest and help everyone she could. Stacey loved being with her family and friends - she was fiercely devoted to her son and loved her parents and brother with all her heart. Never one to shy away from a cruise, dinner, game night and a movie. She loved manicures and pedicures with purple polish as it was her favorite color. In August 2017, Stacey was elated and mesmerized in becoming a proud "Mimi" of her new grandson, Rylan. She loved sports and enjoyed watching her son Chris play.
Stacey was always working when not out to sea. Her phone was a lifeline to family, work and friends. She worked tirelessly at her job to make the world a better place for the families she worked with and her team. Ensuring her team was always safe was a priority to her. Stacey fought diligently for them, their needs as well as those of the families she served. She was passionate about life with a remarkable work ethic. Serving 25 years with the State of Tennessee and retiring as an Investigations Coordinator, Stacey was instrumental in developing tools used statewide for improving practices in the child welfare system. Stacey had many accomplishments while with the Department of Children Services including working with Middle Tennessee State University. She developed and trained First Responders on how to investigate child death scenes. Stacey graduated from the Leadership Academy in Nashville and mentored many new employees. Her compassion for the families she helped and the people she worked with has always been held in high regard - it will now always be an unforgettable legacy.
Roane County Youth Leadership is open to all Roane County High School, private school and home-schooled students. One of the many objectives of this co-sponsored program between Roane State Community College and Roane County Chamber of Commerce is to develop a sense of total community among the various constituencies in Roane County. The funds raised in memory of Stacey will be used to provide at least one $500 scholarship for a graduate of the current year's program and to support other program expenses. By giving to the Stacey Griffin Youth Leadership Memorial Endowment, you are not only supporting Youth Leadership but are also helping ensure Stacey's legacy of helping those in her community live on.
© Roane State Community College
Roane State Community College does not discriminate on the basis of race, color, religion, creed, ethnicity or national origin, sex, disability, age, status as protected veteran or any other class protected by Federal or State laws and regulation and by Tennessee board of Regents policies with respect to employment, programs, and activities.​​​​​​​ View full non-discrimination policy.