Tennessee Early Childhood Training Alliance (TECTA)

Announcements
No announcements at this time.
TECTA is a statewide system established to provide affordable professional development with academic degree credit possibilities for Tennessee's early childhood education personnel. The TECTA system is funded through and dependent upon annual grants from the Tennessee Department of Human Services (DHS) to Tennessee State University (TSU) Center of Excellence for Learning Sciences.
Mission Statement
To expand opportunities for early childhood professionals through career development and higher education support
TECTA's Vision
To provide professional development that nurtures the growth of individuals in a community of learners through an articulated statewide higher education system, resulting in the highest quality early childhood experiences for all of Tennessee's children
TECTA Provides
Free 30-hour Orientations which meet annual DHS training requirements in 5 specialized areas: Administrator, Center-Based(preschool), Infant/Toddler, Family Childcare, and School-Age
Tuition Assistance to pursue early childhood degrees at select 2 and 4 year colleges/universities
Support for the CDA (Child Development Associates) Credential including financial support and mentoring
Services and instruction to obtain the Tennessee Early Childhood Program Administrator Credential (TECPAC)
Technical support for accreditation
TECTA Student Success Story: Najee McKinney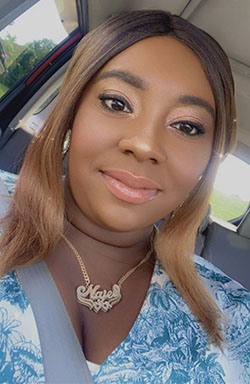 "I moved to Tennessee almost a year ago this October and when I first got here, I had medical field experience and that's what I was applying for jobs and I was not getting anywhere with those interviews. So last December I was scrolling through Facebook and I saw that Kiddie Kingdom daycare was hiring and I applied end of January of this year I got hired and I always knew I had a love for children because one day I hope to be a wife and a mom so working with children has always been a dream of mine. I ended up becoming the lead teacher in big Paris, which is big preschool and I loved it. I started TECTA Orientation, and I was just like you know I really can see myself going far in early childhood education. So, after I completed TECTA Orientation, I signed up for my CDA classes and so far, it has made me want to pursue a degree in early childhood education because my goal is to be a kindergarten teacher. I love my kids. I love the relationship and bonds that I formed with them in their parents and it's just been a really great time. " - Najee McKinney
If you would be willing to show your support for TECTA and the valuable training that it's given to you or your staff please contact belitzef@roanestate.edu for further information. We would love to hear 'success stories' or stories on how TECTA has changed the way you work or helped your child care facility become the best that they can be!
TECTA at RSCC is funded by Center of Excellence for Learning Sciences at Tennessee State University through a contract with the Department of Human Services.

For more information on additional TECTA sites and resources, please visit our state website at www.tecta.info.
Please visit the TECTA at RSCC facebook page.
© Roane State Community College
Roane State Community College does not discriminate on the basis of race, color, religion, creed, ethnicity or national origin, sex, disability, age, status as protected veteran or any other class protected by Federal or State laws and regulation and by Tennessee board of Regents policies with respect to employment, programs, and activities.​​​​​​​ View full non-discrimination policy.