Tennessee Early Childhood Training Alliance (TECTA)

Announcements
In coordination with Roane State Community College's efforts to minimize risks and exposure of COVID-19, TECTA will be CANCELLING THE FOLLOWING ORIENTATIONS scheduled to begin on Monday, June 15, 2020 and run through June 25, 2020:
Infant/Toddler Orientation (Roane State Community College - Oak Ridge)
Center Based Orientation (Roane State Community College - Oak Ridge)
Currently, no reschedule date has been announced. Once a future date has been announced, those enrolled be contacted to confirm your desire to attend the orientation. We will make every effort to reasonably accommodate both orientations and all of the enrolled participants.
TECTA is a statewide system established to provide affordable professional development with academic degree credit possibilities for Tennessee's early childhood education personnel. The TECTA system is funded through and dependent upon annual grants from the Tennessee Department of Human Services (DHS) to Tennessee State University (TSU) Center of Excellence for Learning Sciences.
Mission Statement
To expand opportunities for early childhood professionals through career development and higher education support
TECTA's Vision
To provide professional development that nurtures the growth of individuals in a community of learners through an articulated statewide higher education system, resulting in the highest quality early childhood experiences for all of Tennessee's children
TECTA Provides
Free 30-hour Orientations which meet annual DHS training requirements in 5 specialized areas: Administrator, Center-Based(preschool), Infant/Toddler, Family Childcare, and School-Age
Tuition Assistance to pursue early childhood degrees at select 2 and 4 year colleges/universities
Support for the CDA (Child Development Associates) Credential including financial support and mentoring
Services and instruction to obtain the Tennessee Early Childhood Program Administrator Credential (TECPAC)
Technical support for accreditation
TECTA Student Success Story: Kellie Cole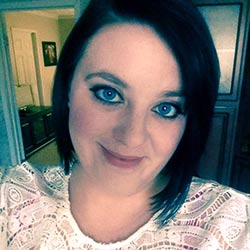 "The TECTA Program has be instrumental in my success at Roane State Community College. I completed TECTA Orientation in the summer of 2017 and then went on to complete my CDA and Technical Certificate. In December 2019, I will graduate Roane State with my Associate's Degree in Early Childhood Education. All of this would have not been possible without the help and support of the TECTA staff. They have helped me become a better teacher and achieve my educational and professional goals. I will forever be grateful for the help I received from TECTA and the TECTA staff." - Kellie Cole
TECTA Student Success Story: Tiffany Mason
"Hello, my name is Tiffany Mason and I am an early childhood educator. I first came into this career choice in 2016. When I first started, I heard the name TECTA through around many times but never thought much of it. Then, in the summer of 2017, I attended a TECTA orientation and it completely changed my life. TECTA has helped me through my CDA, my technical, and now I am only weeks from my associate degree. I fully believe without TECTA I would not have made it so far. The ladies in the office have always been so helpful, no matter if it's a question about courses or just a confidence boost when thinking I can't do it. Any time I have needed anything, a book, a simple fee paid, or maybe a question answered, they are quick to help. The courses and orientation have been very helpful to my job and I have taken many things away from them to implement in my classroom. They have helped me succeed by believing in me even when I am unable to believe in myself. TECTA has brought me further than I could ever have imagined being and they have helped mold me into a better teacher. For that I am forever grateful." - Tiffany Mason
If you would be willing to show your support for TECTA and the valuable training that it's given to you or your staff please contact belitzef@roanestate.edu for further information. We would love to hear 'success stories' or stories on how TECTA has changed the way you work or helped your child care facility become the best that they can be!
TECTA at RSCC is funded by Center of Excellence for Learning Sciences at Tennessee State University through a contract with the Department of Human Services.

For more information on additional TECTA sites and resources, please visit our state website at www.tecta.info.
Please visit the TECTA at RSCC facebook page.
© Roane State Community College
Roane State Community College does not discriminate on the basis of race, color, religion, creed, ethnicity or national origin, sex, disability, age, status as protected veteran or any other class protected by Federal or State laws and regulation and by Tennessee board of Regents policies with respect to employment, programs, and activities.​​​​​​​ View full non-discrimination policy.