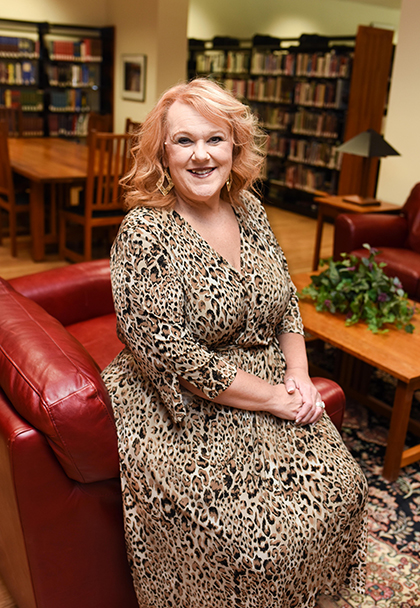 Sharon Wilson, Director
Welcome to the Roane State Community College Scott County Higher Education Center! Here you will find affordable, quality higher education classes delivered in a small class setting close to home. Whether you are a first time student, dual enrollment student, or taking classes to advance in your career, Roane State welcomes you. We partner with Tennessee Technological University to offer 2 + 2 programs on site in Elementary Education and Interdisciplinary Studies.
We offer a variety of classes to complete your general education and learning support requirements. The Scott County staff is ready to help you through application, registration, and financial aid processes. I invite you to stop by and visit to learn more about the educational opportunities right here in Scott County.
Classes are offered in many formats: face-to-face, hybrid, online, and interactive classrooms. In addition, the Scott County Center offers learning support and free tutoring through the Learning Resource Center.
So whether you are looking to complete your associate's degree or planning to transfer to a four-year college or university, Roane State's Scott County Center is the place to start!
About Us
The Scott County Higher Education Center is located near the junction of Highways 27 and 63 (near the city of Oneida). Established in fall 2004, we are located on a beautiful 42 acre tract which includes recreational opportunities for students. The location includes seven general classrooms, two IDEA classrooms, two computer labs, a community/conference room, EMT clinical lab and Science lab, offices for faculty and administration, the Senator Howard H. Baker library and a student lounge.