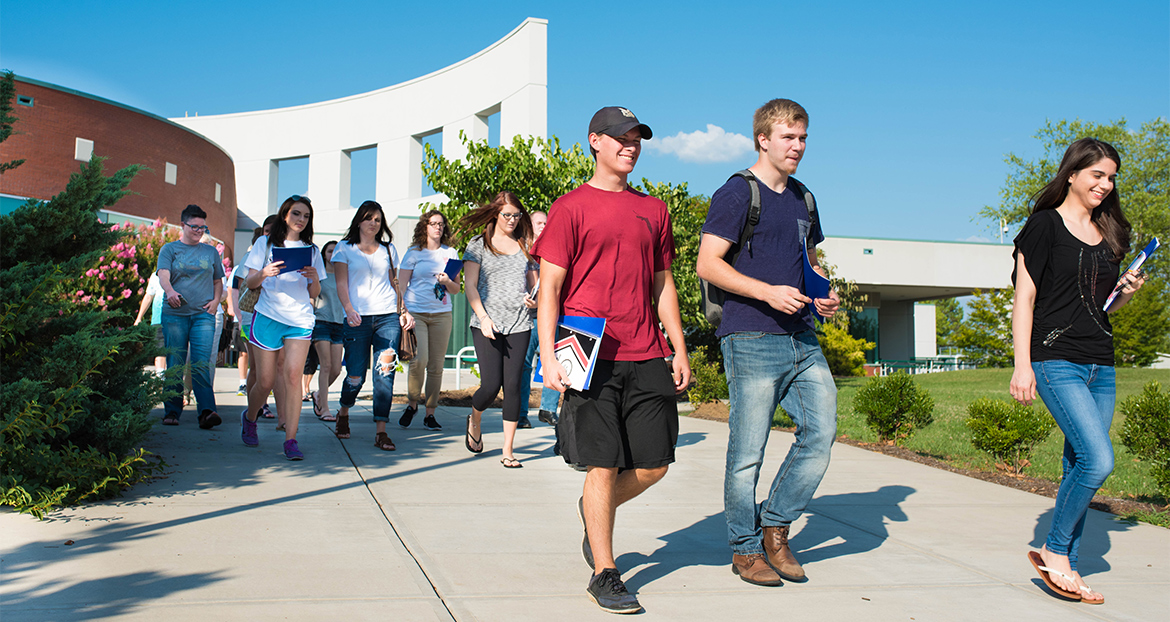 Welcome to Roane State! The New Student Orientation is an important part in helping you achieve a successful start to your college career and present you with a variety of important topics in an easy and understandable manner. These important topics include information on Raidernet, Momentum, The Learning Center, The Roane State Libraries, what to expect in the classroom, and more. Roane State's New Student Orientation's ultimate goal is for you to leave feeling well prepared and important to our college family.
2023

New Student Orientation
Parent/Family Members: Please note that we will have separate Parent/Family Orientations specifically for you during New Student Experience. Registration information coming soon.
Roane State New Student Experience will be held in-person Summer 2023.
Registration is now open!
Harriman New Student Experience--July 11, 2023 8:45am-3:30pm EST- Harriman Campus-
-- August 10, 2023 8:45am-3:30pm EST Harriman Campus-
Oak Ridge New Student Experience --July 12, 2023 8:45am- 3:30pm EST
--August 8, 2023 8:45am- 3:30pm EST
Lunch and refreshments will be provided.
Below is a sample schedule.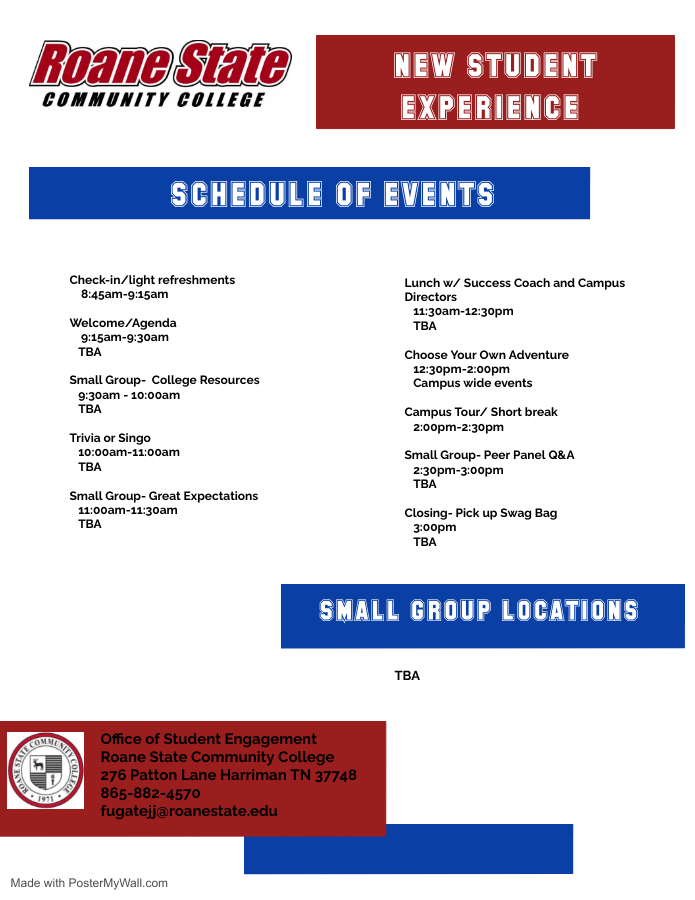 If you have any questions, please contact:
Jennifer J Fugate
Click above for email address
(865) 882-4570
© Roane State Community College
Roane State Community College does not discriminate on the basis of race, color, religion, creed, ethnicity or national origin, sex, disability, age, status as protected veteran or any other class protected by Federal or State laws and regulation and by Tennessee board of Regents policies with respect to employment, programs, and activities.​​​​​​​ View full non-discrimination policy.