Student Government Association (SGA)

2023-2024 SGA Officers
President- Christen Chaston
Vice President- Rebecca Parker
Secretary- Erin West
Senators- Rj Russell, Shelby Brock, Tristin Cooper
Current Meeting Schedule- First Tuesday of every month.
TBA
Current Projects
TBA
2022-2023 SGA Officers
President- Sean Ralston
Vice President- Andrew Kingsolver
Secretary-
Senators- Lavender O'Sullivan
Bethany Polson
Alex Whalen
William Roy
Jamison Jones
Jennifer Fugate- SGA Advisor- fugatejj@roanestate.edu
2021-2022 SGA Officers
President- Matthew Harvey
Vice President- Deborah Porter
Secretary- Maggie Porter
Senator- Andrew Kingsolver
Senator- Kamryn Overturf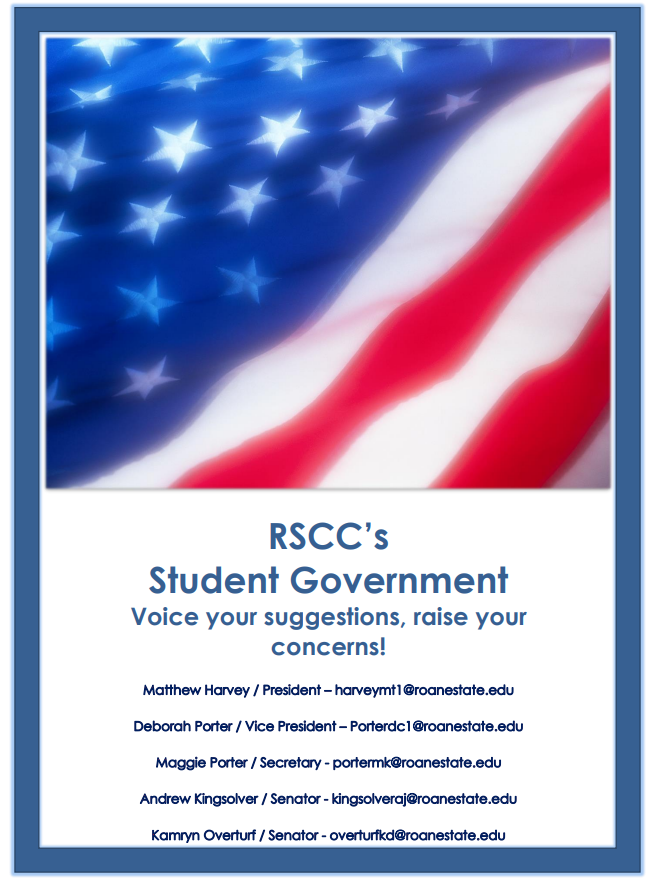 2022 - SGA trip to Day on the Hill in Nashville.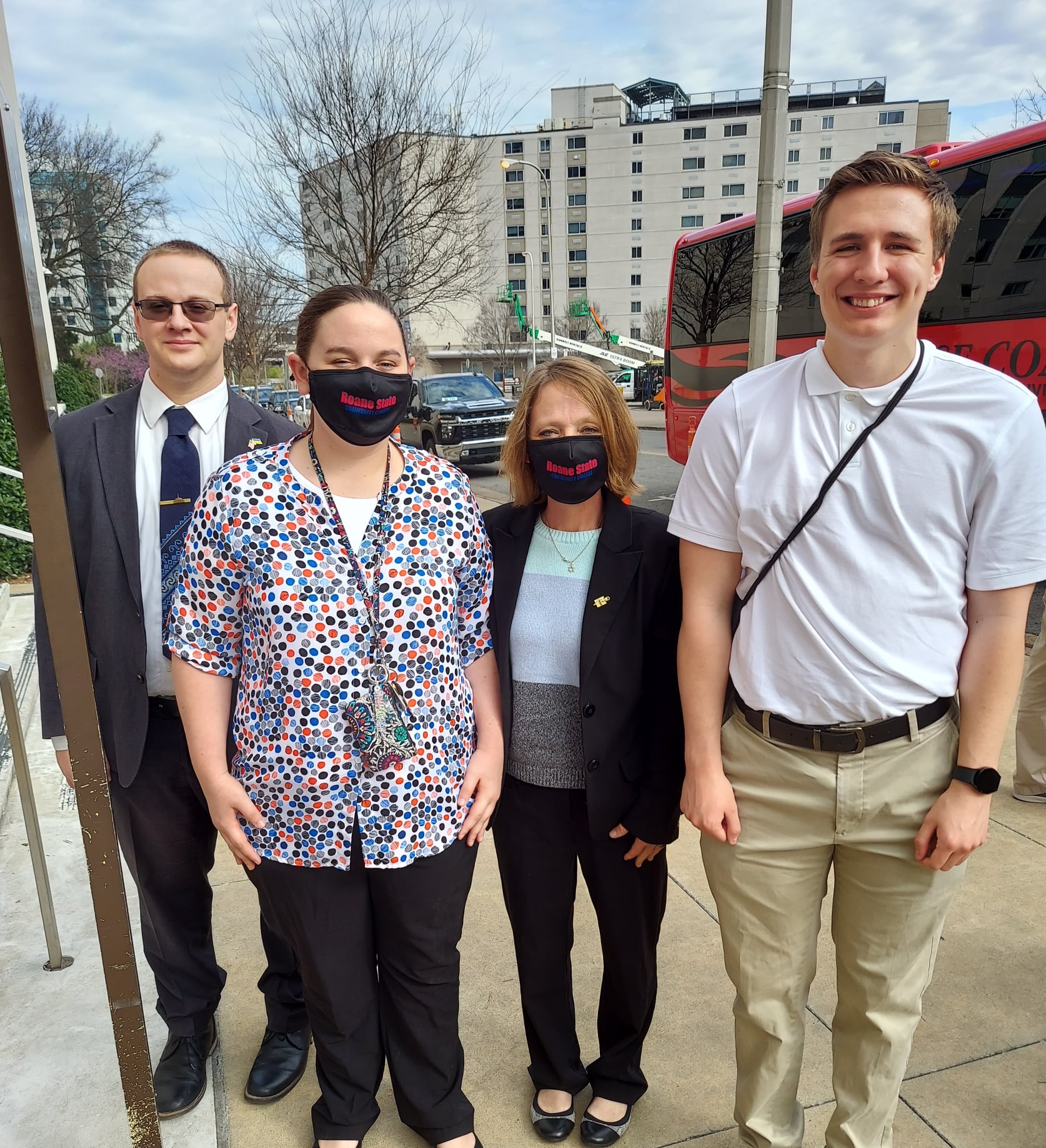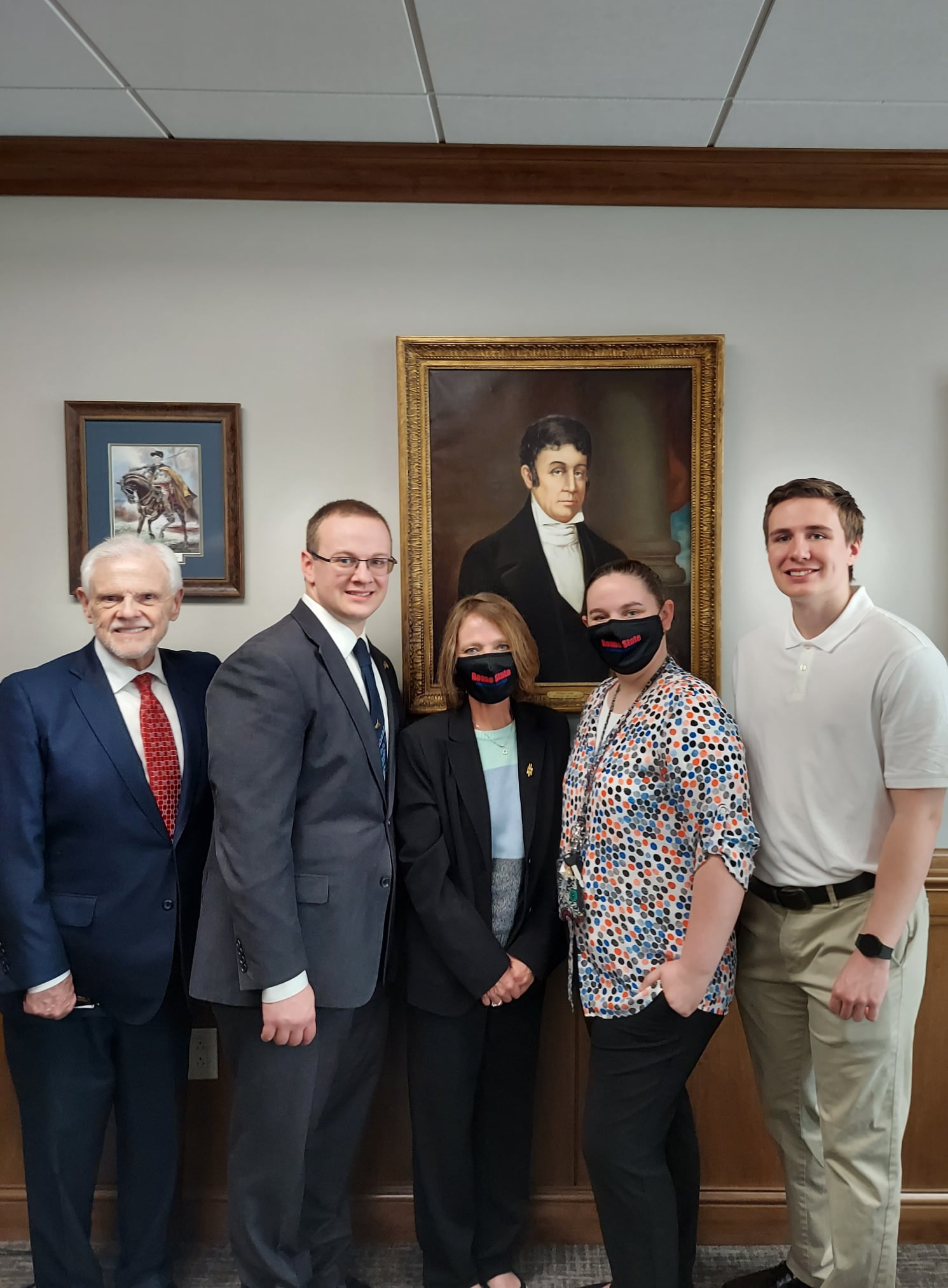 2022- Tn Campus Civic Summit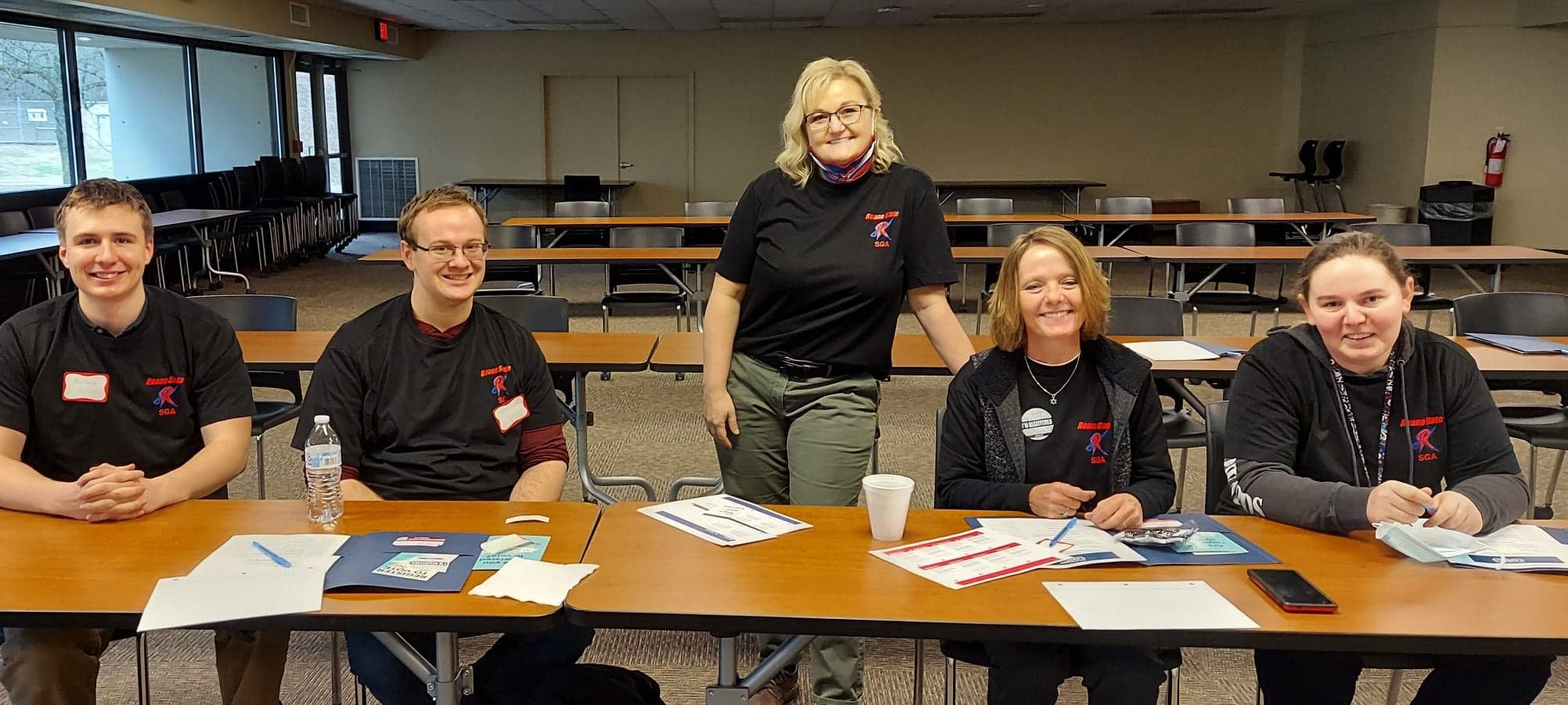 Current Meeting Schedule
October 4, 2022 6:00pm EST- Harriman Campus- Vann Student Center
Current Projects
TBA
Student Government Association Constitution
SGA and Campus Activities Board Application
© Roane State Community College
Roane State Community College does not discriminate on the basis of race, color, religion, creed, ethnicity or national origin, sex, disability, age, status as protected veteran or any other class protected by Federal or State laws and regulation and by Tennessee board of Regents policies with respect to employment, programs, and activities.​​​​​​​ View full non-discrimination policy.