Roane State Community College
Student Life
RSCC Home
Student Life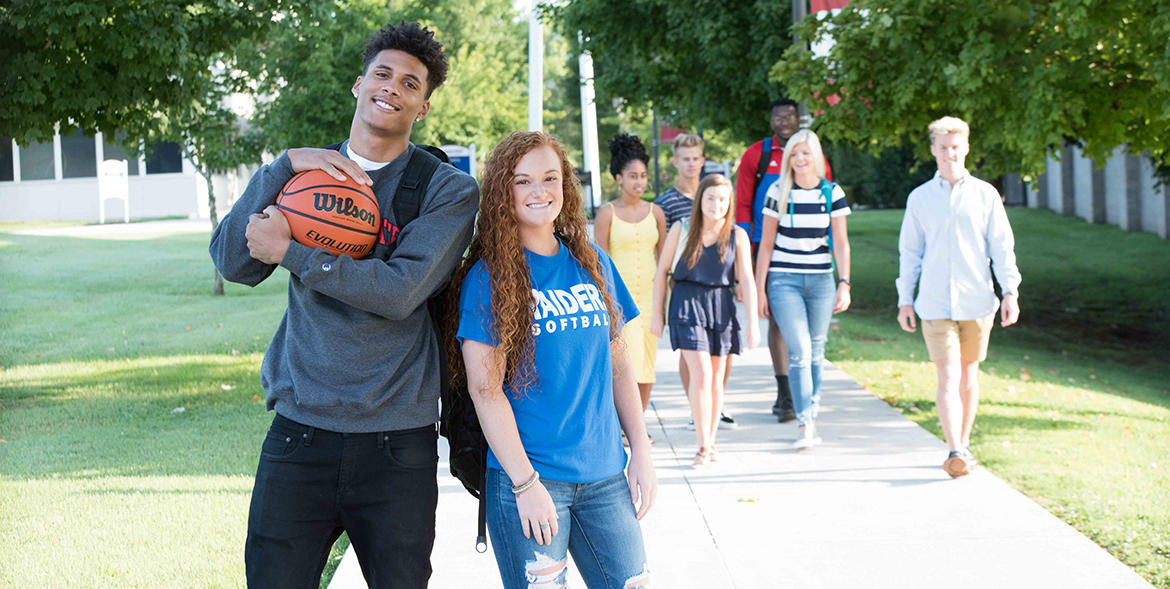 Summer 2022 Roane State Student Life

Events & Activities

Due to COVID-19 all events are subject to change.
Check back frequently for updates and keep an eye on your RSCC email for more details!!!
May 25,2022- Virtual FAFSA Completion Workshop- All Campuses
The Financial Aid staff will be hosting a Virtual FAFSA Completion Workshop on May 25, 2022. Students will have the opportunity to work one-on-one with a financial aid staff member to get their 2022-2023 FAFSA filed accurately and timely. Please pre-register HERE for this workshop.
Sessions will be held between 10:00am and 4:00pm EST and are 1 hour long. Students will receive an email the day before the event containing their ZOOM meeting link.
For the session, students will need to have the following on hand:
Social Security Number
Alien Registration Number (if you are not a U.S. citizen)
2020 Federal income tax returns, 2020 W-2s, and other records of money earned. (Note: You may be able to transfer your federal tax return information into your FAFSA using the IRS Data Retrieval Tool.)
Student and parent FSA ID. (Make sure this is completed before the meeting)
April 2022 Events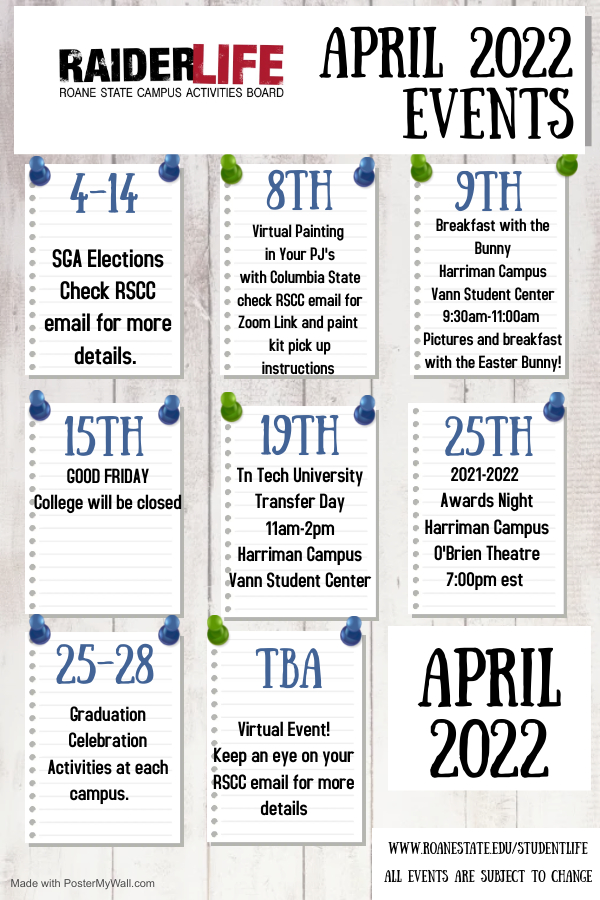 ...
Campus Life
Athletics
Recreation and Events
Art and Culture
Campus Activities Board
© Roane State Community College
Roane State Community College does not discriminate on the basis of race, color, religion, creed, ethnicity or national origin, sex, disability, age, status as protected veteran or any other class protected by Federal or State laws and regulation and by Tennessee board of Regents policies with respect to employment, programs, and activities.​​​​​​​ View full non-discrimination policy.