Advising Resource Center (ARC)

Log-In To DegreeWorks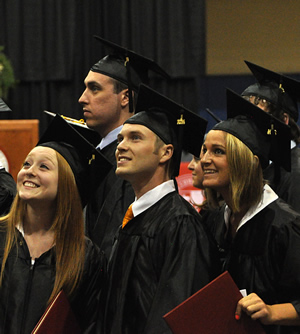 Log into RaiderNet
Select "Your Records"
Select "DegreeWorks Evaluation"
If DegreeWorks is not working for you, please contact the Help Desk at:
865-354-3000, x4357. Provide them with your R# when you call.
How Does DegreeWorks Help Me?
DegreeWorks, located in your RaiderNet account, is a tool designed to help track your progress towards degree/certificate completion.
You can quickly identify the courses you've completed, along with the courses still needed in order to graduate within a particular major.
The "What-If" feature will allow you to explore the requirements of other majors offered at the college. You can see how your course credits would apply to a different major – before you change your major.
DegreeWorks does not take the place of meeting with your faculty advisor. Roane State encourages students to meet regularly with a faculty advisor to review progress towards graduation and the achievement of your educational goals.
© Roane State Community College
Roane State Community College does not discriminate on the basis of race, color, religion, creed, ethnicity or national origin, sex, disability, age, status as protected veteran or any other class protected by Federal or State laws and regulation and by Tennessee board of Regents policies with respect to employment, programs, and activities.​​​​​​​ View full non-discrimination policy.