STARTING/GROWING YOUR BUSINESS
We can help you learn how to start, manage and grow a business from writing a business plan and finding funding, through the daily aspects of managing finances and human resources, promoting your business and managing growth, all the way to succession planning.
Tennessee Small Business Development Center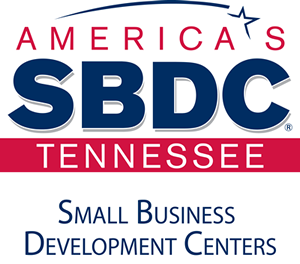 The Tennessee Small Business Development Center (TSBDC) affiliated with Roane State provides several resources and services to entrepreneurs and business owners. The center provides classes, workshops, free confidential counseling and training services. We can help you learn about business issues including, but not limited to:
Business plans, licenses, structures
Business financing, sources of capital, financial planning
Marketing, website development, social media strategy, e-commerce
International trade, government contracts
Growth planning, technology planning

To learn more, visit www.roanestate.edu/tsbdc
Small Business and Entrepreneurship Center
The Small Business and Entrepreneurship Center (SBEC) is a grant-funded center at Roane State Community College. The SBEC provides education, training, and support to Small Businesses, Entrepreneurs, and individuals interested in entrepreneurship through the Workforce Opportunities for Rural Communities (WORC) Grant.
Eligible business owners and individuals may receive training in areas including:
Business coaching
Small business finance & taxes
OSHA 30
professional Presentation skills
Computer Security
Office boot camp
Web design
Online marketing
Bookkeeping
Cumberland Business Incubator

The Cumberland Business Incubator (CBI) provides an environment for development of new business ideas and growth of existing businesses including:
Business Assistance—Business Coaching, Mentors, Marketing, Access to capital
Business Concept Validation—Business Model Canvas, CO.STARTERS programs, Pitch events
Business Development and Growth—Classes and workshops, Lunch and Learns, Networking opportunities, Focus Groups, Ask the Experts events, Accelerator programs
Business Space—Co-Working spaces, Tenant offices, Tenant Labs, Conference rooms, Classrooms, Receptionist
Innovation Center—Access to 3D printing and other prototype development resources
Manufacturing Space—Tinker/Maker space, Manufacturing space, Loading dock
Customized Business Training to meet your business needs
The Cumberland Business Incubator is the region's innovation center for business.
"Where Growing Your Business is Our Business"
2569 Cook Road, Crossville Tennessee
For more information, please visit us at www.cumberlandincubator.com or call us at 931-456-4910
Didn't Find What You Need? Try: