Learning Support
What Is Learning Support?
Roane State reviews each student's academic strengths and weaknesses in the areas of mathematics, reading, and writing based upon valid ACT or ACCUPLACER subject test scores. Learning support provides a means of improving an entering student's skills to the level necessary for college courses.
The Learning Support Placement Chart shows which, if any, learning support co-requisite courses will be required in addition to college-level courses.
Areas Of Learning Support
Can I Test Out Of Learning Support Classes?
Taking the ACCUPLACER For math, reading, or writing learning support will allow students the opportunity to test out of all or part of their learning support classes. Students who wish to take the ACCUPLACER must do so prior to taking the learning support class.
ACCUPLACER tests are not available to students who have unsuccessfully attempted ENGL 0510, MATH 0530, or READ 0562 or students registered in a TN eCampus course. The test is designed to assess a student's abilities in the material that is covered within each course. No course credit will be given for testing out of any portion of learning support.
Learning support diagnostic exams are available only through the Testing Centers. See the test schedules:
Learning Support Labs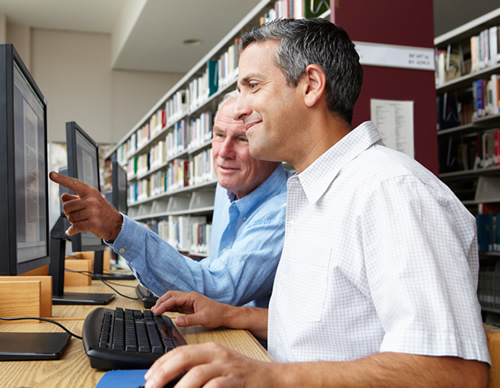 Roane County: Library, ground floor
Oak Ridge: Coffey Building, F-101/102
Each lab is comprised of multiple desktop workstations and has a designated Math Learning Support Specialist who can assist with MATH 0530 and MATH 0900. Additionally, other Learning Center tutors will be available for assistance in these classes as well as READ 0562 and ENGL 0010.
Where Can I Get Course Work Help?
Students are helped by their instructors and staff members in the Learning Support Lab. The Learning Center and the Learning Center Online are two great sources for a little extra help. The Learning Center is available to all students free of charge. If you need help understanding your assignment or course content, tutors are available. The Learning Center Online is listed on your Momentum page under Learning Resources. There, you can find study guides, helpful websites, and discussion boards where you can leave questions that will be answered by one of the many tutors.
Contact Information
If you have any questions about Learning Support please contact:
Mike Hill
Click above for email address
(865) 882-4654
© Roane State Community College
Roane State Community College does not discriminate on the basis of race, color, religion, creed, ethnicity or national origin, sex, disability, age, status as protected veteran or any other class protected by Federal or State laws and regulation and by Tennessee board of Regents policies with respect to employment, programs, and activities.​​​​​​​ View full non-discrimination policy.